Sin is deadly, it reproduces and reinforces itself in our lives. In this episode, I continue our discussion of sin by delving into the deadly nature of sin. By understanding the way sin wounds our nature, and how we can combat temptation, we can experience true freedom and healing in Christ.
---
---
Snippet from the Show


"Christ doesn't just want to get you to stop sinning, he wants to go to the root of the sin and bring healing."
---
Shownotes
As disciples of Christ, we are constantly running after God's mercy in our battle with sin. Sin interferes with our ability to live out the Gospel and share it with others as well. We must understand that our sins are not individual isolated events, they are part of a bigger narrative. We cannot be afraid to examine the root of our sin. Christ wants to dive deep into the darkest parts of our hearts to bring his light, love, and life.
CCC 1865- The Proliferation of Sin
Sin creates a proclivity to sin; it engenders vice by repetition of the same acts. This results in perverse inclinations which cloud conscience and corrupt the concrete judgment of good and evil.
Vices can be classified according to the virtues they oppose, or also be linked to the capital sins which Christian experience has distinguished,
The catechetical tradition also recalls that there are "sins that cry to heaven"
Sin is a personal act. Moreover, we have a responsibility for the sins committed by others when we cooperate in them:
Sins give rise to social situations and institutions that are contrary to the divine goodness. "Structures of sin" are the expression and effect of personal sins. They lead their victims to do evil in their turn. In an analogous sense, they constitute a "social sin."
CCC 1848- As St. Paul affirms, "Where sin increased, grace abounded all the more."118 But to do its work grace must uncover sin so as to convert our hearts and bestow on us "righteousness to eternal life through Jesus Christ our Lord."
1 Peter 5:8– "Be sober, be watchful. Your adversary the devil prowls around like a roaring lion, seeking someone to devour."
Five Practical Takeaways
Understand where temptation is coming from: the world, the flesh, and/or the devil. In recognizing the types and sources of temptations, you can begin to gain self-knowledge in this area. Also, you can reject and/or avoid those things that trigger you.
Fight temptations with the appropriate tools. You may need a psychologist and not a priest for certain sins, temptations, or habits. Use the tools Christ has given us!
Distinguish temptations between willful and unwillful. For instance, accidentally seeing an advertisement that is sexually suggestive and then gets stuck in your head vs lingering over that advertisement. "These are my thoughts, but these thoughts are not me."
Learn from others' example. The saints have been where you are and won. Your parish family can bear witness to their own struggles and triumphs and failures. Ask questions. Be honest. Seek mentorship.
"Till and Keep the Garden" of your soul. God gave Adam two tasks and one commandment. Good and honest work is dignifying to humanity because we were made to bring order into chaos in imitation of our Creation. But we must also "Keep" or "Guard the Garden" from the destroyer. Write down specific ways you "till" and "keep" your soul free from sin and growing in virtue.
Resources
Email us at eksb@ascensionpress.com
Text "EKSB" to 33-777 to subscribe and be added to Gomer and Dave's email list!
Visit Dave's website at thesinnersguide.com
Ascension is pleased that our Catholic Community is starting to come Together Again — at our parishes, with Jesus in the Eucharist, or in small group settings where you can share and live in Christ. We invite you to explore our many resources and programs to help us all come together again.
Ascension Presents YouTube Channel
---
---
---
---
Meet Your Hosts
---
---
---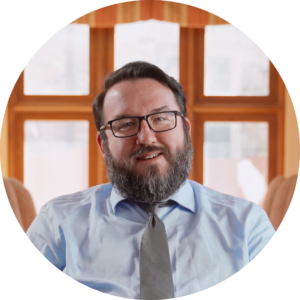 Michael "Gomer" Gormley
Michael spent 17 years in full-time parish ministry and is now the Mission Evangelist for That Man Is You!, a men's apostolate for Paradisus Dei. Michael is a frequent speaker at conferences, retreats, and parish missions all over the US and Canada.
He is the founder and creative director of LayEvangelist.com, and hosts two popular Catholic podcasts: Catching Foxes and Every Knee Shall Bow.
He is married to his college sweetheart, Shannon, and has four beautiful and hilarious children: Kateri, Cecilia, Noah, and Thomas.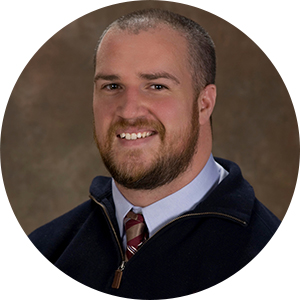 Dave VanVickle
Dave VanVickle fell in love with the Lord at the age of fourteen and has since dedicated his life to bringing others into a radical relationship with Christ.
He is a speaker and retreat leader who focuses on proclaiming the universal call to holiness, authentic Catholic spirituality, spiritual warfare and deliverance. Additionally, Dave has over ten years of experience assisting Priests with their ministries of exorcism and deliverance.
Dave married his late wife Amber in 2010. He now resides in Pittsburgh with his five children: Sam, Max, Judah, Josie and Louisa.