How do we pursue unity with people of every nation, race, and tongue? Mike and Dave are joined by Fr. Josh Johnson to talk about how we are called to pursue unity with all people through discipleship and what we can do to accomplish this.
Snippet from the Show
We are called to pursue unity with all nations through discipleship.
---
Shownotes

Check out Fr. Josh's new book On Earth As It Is in Heaven: Restoring God's Vision of Race and Discipleship here!
Encounter an authentically Catholic perspective on God's vision for the universal Church to be united "on earth as it is in heaven."
From Fr. Josh Johnson, co-author of the popular Pocket Guide to the Sacrament of Reconciliation, author of Broken and Blessed and host of the weekly podcast "Ask Fr. Josh," comes On Earth as It Is in Heaven: Restoring God's Vision for Race and Discipleship.
This book follows Fr. Josh's journey of serving as the only Black priest in the diocese of Baton Rouge, Louisiana. Fr. Josh draws from the riches of Scripture, personal experience as a Catholic of color, his priestly ministry, and the wisdom of the Church to encourage Catholics to understand more deeply the call of Christ to make disciples of "all peoples and nations (Matt. 28:19)."
With the help of On Earth as it is in Heaven, Catholics can work towards bringing the kingdom of Heaven to earth by reaching out to people of all backgrounds.
Through this book, readers will
Learn more about bringing unity to the Church by living as the communion of saints on Earth
Read practical tips for encouraging discipleship and bringing unity into your community and parish
Hear Fr. Josh's story about becoming a priest and other stories from his life of ministry
---
Resources
Meet Your Hosts
---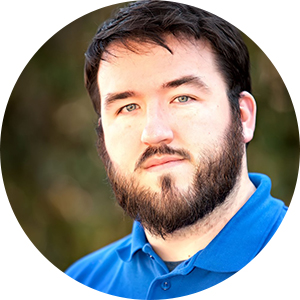 Michael "Gomer" Gormley
Michael has been leading evangelization and ministry efforts for the past ten years, both as a full-time parish staff member and as a speaker and consultant for parishes, dioceses, and Catholic campus ministries.
Mike is also the founder and creative director of LayEvangelist.com, and the producer and cohost of a Catholic young adult podcast Catching Foxes, which discusses the collision of Faith and Culture.
He is married to his college sweetheart, Shannon, and they have about 1,000 children and get about 3 hours of sleep a night, which is alright by him.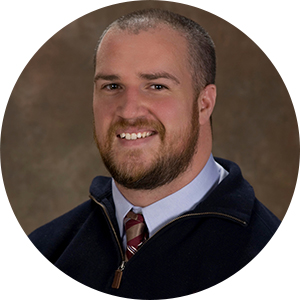 Dave VanVickle
Dave VanVickle fell in love with the Lord at the age of fourteen and has since dedicated his life to bringing others into a radical relationship with Christ.
He is a speaker and retreat leader who focuses on proclaiming the universal call to holiness, authentic Catholic spirituality, spiritual warfare and deliverance. Additionally, Dave has over ten years of experience assisting Priests with their ministries of exorcism and deliverance.
Dave resides in Pittsburgh with his wife Amber and their five children: Sam, Max, Judah, Josie and Louisa.
Has Ascension's free media strengthened your faith?
You can now offer ongoing support for this content with a recurring gift.
Support Ascension
Get your favorite Ascension content sent right to your email!