Ever find yourself not knowing what to say when evangelizing? Today, Jeff gives two phrases we can go to when being a witness of Christ.
Snippet from the Show


"Come to me, all who labor and are heavy laden, and I will give you rest." – Matthew 11:28
---
Shownotes
---
---
Ascension is proud to partner with authentically Catholic institutions and organizations committed to spreading the Gospel. Learn more about the sponsor of this episode, Ave Maria University
---
---
Phrase 1: "Ya know, Jesus said…"
Forgiveness
"but if you do not forgive men their trespasses, neither will your Father forgive your trespasses." – Matthew 6:15
"But I say to you that hear, Love your enemies, do good to those who hate you" – Luke 6:27
"Then Peter came up and said to him, 'Lord, how often shall my brother sin against me, and I forgive him? As many as seven times?' Jesus said to him, 'I do not say to you seven times, but seventy times seven.'" – Matthew 18:21-22
Hope
"For I know the plans I have for you, says the Lord, plans for welfare and not for evil, to give you a future and a hope." – Jeremiah 29:11
"But if we hope for what we do not see, we wait for it with patience." – Romans 8:25
"We have this as a sure and steadfast anchor of the soul, a hope that enters into the inner shrine behind the curtain" – Hebrews 6:19
Worthlessness
"I can do all things in him who strengthens me" – Philippians 4:13
"And I am sure that he who began a good work in you will bring it to completion at the day of Jesus Christ." – Philippians 1:6
"For we are his workmanship, created in Christ Jesus for good works, which God prepared beforehand, that we should walk in them." – Ephesians 2:10
"For thou didst form my inward parts, thou didst knit me together in my mother's womb." – Psalm 139:13
"Fear not, therefore; you are of more value than many sparrows." – Matthew 10:31
Weakness
"fear not, for I am with you, be not dismayed, for I am your God; I will strengthen you, I will help you, I will uphold you with my victorious right hand." – Isaiah 41:10
"Trust in the Lord with all your heart, and do not rely on your own insight. In all your ways acknowledge him, and he will make straight your paths." – Proverbs 3:5-6
"Have no anxiety about anything, but in everything by prayer and supplication with thanksgiving let your requests be made known to God. And the peace of God, which passes all understanding, will keep your hearts and your minds in Christ Jesus." – Philippians 4:6-7
"for God did not give us a spirit of timidity but a spirit of power and love and self-control." – 2 Timothy 1:7
Phrase 2: "I don't know how I could get through this without God"
Financial troubles
Political upheaval
Kids are home for school
My spouse is working out of our home now
My parents have Covid
Taxes went up
My son has a rare form of cancer
Our family business is really hurting.
Our daughter is struggling with alcohol.
I'm going through a spiritually dry time
I'm feeling more anxious than usual
We can't visit my grandmother in the nursing home…
The chronic pain due to neuropathy gets me from time to time.
The tinnitus (ringing in my ear) makes me crazy sometimes.
My wife was laid off from work due to Covid.
My son won't get to play baseball in his senior year. He is heartbroken.
My parents left us out of the will. It's killing my husband.
I don't know if life will ever be the same.
Extra: The store is out of toilet paper!
Resources
Email us at thejeffcavinsshow@ascensionpress.com 
Text "jeffcavins" to 33-777 to subscribe and get added to Jeff's shownotes email list
Visit Jeff's website at www.jeffcavins.com
Check out Fr. Mike's new podcast: Bible in a Year
Pilgrimages with Jeff
Ascension is pleased to offer our new and improved online bible study programs and sacramental preparation programs digitally to help you minister with flexibility. Go to ascensionpress.com to view all our offerings!
---
---
---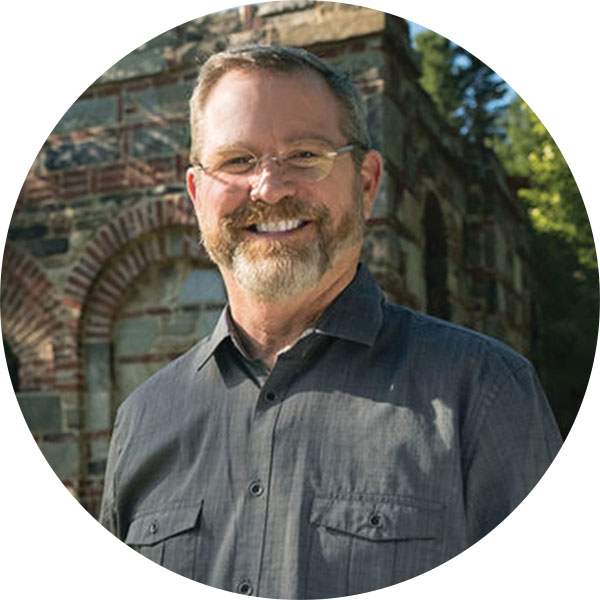 Meet Your Host: Jeff Cavins
Jeff Cavins is passionate about helping people understand Scripture and become disciples of Jesus Christ. Though he was born Catholic, Jeff went to Bible school and served as a protestant minister for twelve years before reverting to the Catholic Faith. Jeff then received his MA in Theology from Franciscan University of Steubenville. Since then, he has become a leading Catholic evangelist and author.
Jeff created The Bible Timeline learning system, which revolutionized Catholic Bible Study for millions of Catholics. Since its introduction, Jeff has developed The Great Adventure series of Bible studies to help people better understand Sacred Scripture and its meaning for their lives.