Where do you turn in times of need or celebration? In this special, on location episode, Dr. Sri shares about the power of Mary's intercession and how it is good to turn to her in times of celebration and in times of need.
Snippet from the Show
Every detail about Mary tells us about Jesus Christ.
---
Shownotes
In this special episode, Dr. Sri is recording from Rome, Italy where he is leading a pilgrimage. Dr. Sri shares about an icon of Mary that can be found in a side chapel of the Basilica of St. Mary Major. He also shares his joy and reflection on the overturning of Roe v. Wade.
Interested in joining Dr. Sri on pilgrimage? Click here to learn about his upcoming pilgrimages.
Turn to Mary
Since the beginning of Christianity, Christians have been turning to Mary in times of need and in times of celebration. Mary, who is so close to her Son, is able to bring our intercessions to Him. Every little detail about Mary and her life leads us to Jesus.
Salus Populi Romani
This icon has been in existence for many years. It currently resides in a side chapel in the Basilica of St. Mary Major in Rome. The people of Rome turned to this icon in times of plague and hardship. Pope Francis visits this icon before and after each of his trips to other nations. You can read more about the history of this incredible icon here.
Resources
Visit Dr. Sri's website at www.edwardsri.com and to book online events with Dr. Sri email events.edwardsri@gmail.com
Find more of Dr. Sri's episodes at www.ascensionpress.com/allthingscatholic
Ascension is pleased to offer our new and improved online bible study programs and sacramental preparation programs digitally to help you minister with flexibility. Go to www.ascensionpress.com to view all our offerings
---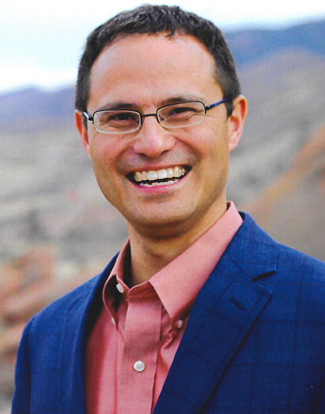 Dr. Edward Sri is a theologian, well-known Catholic speaker, and author of several best-selling books. His work with Ascension includes study programs such as A Biblical Walk Through the Mass, No Greater Love: A Biblical Walk Through Christ's Passion and Mary: A Biblical Walk with the Blessed Mother. Several of Dr. Sri's programs were filmed on-site in the Holy Land, and feature immersive video explorations of the sacred sites where Jesus, Mary, and the Apostles lived and died.
Dr. Sri is the host of the acclaimed Ascension podcast All Things Catholic with Dr. Edward Sri. Together with Curtis Martin, Dr. Sri is a founding leader of the Fellowship of Catholic University Students (FOCUS), of which he serves as senior vice president of Apostolic Outreach.
Dr. Sri lives with his wife Beth and their children in Colorado.