A 2016 Georgetown study revealed that a top reason young people are leaving the Catholic Faith is because of a perceived conflict between faith and science.
But the Church has been a patron of science throughout the ages, and, many of the greatest scientists (including Galileo) were men and women of strong Catholic faith. In fact, the two go hand-in-hand.
St. John Paul said, "Science can purify religion from error and superstition; religion can purify science from idolatry and false absolutes. Each can draw the other into a wider world, a world in which both can flourish."
Snippet from the Show
"It has been the case for a very long time that the development of science (especially in western civilization) has come largely through the Church. It is a myth that there is some long standing grudge match between faith and science."
---
Meet Your Host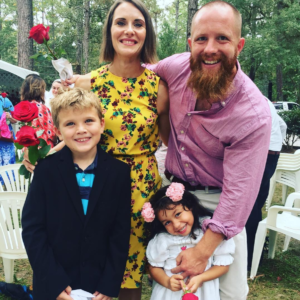 Colin is an enthusiastic transplant to vibrant Louisiana, where he lives with his beautiful wife Aimee and two energetic children, Leo and Zélie. His juggling act involves being a husband, a dad, a teacher, a youth minister, a musician and a national Ascension content creator and trainer.
In his spare time, he eats too many crawfish, savors king cake, plays one-on-one kickball with his son, and tries, for the life of him, to properly load the dishwasher.
Check out Colin's latest work with Ascension: Power and Grace: A Guide to the Catholic Sacraments and Quick Catholic Lessons with Fr. Mike.