There is power in showing up. Today, Danielle shares about a recent experience in her own life where she felt God calling her to show up. She shares some of the ways God might be asking us to show up and how we can trust in him and his graces.
Snippet from the Show
When we step out to do the will of God, we have to trust that God will be there and will give us the graces we need.
---
Shownotes
From Danielle
This week, I want to share about the power behind the idea of "showing up." I had a recent prayer experience where I felt God was calling on me to "show up" in an uncertain situation, and trust that he would give me the grace I needed. It was such a powerful experience of the goodness and providence of God, that I began to think about other ways that we can be blessed by the idea of "showing up" in life.
I share some other ways that God might be calling you to show up – in prayer, in relationships, in work and other difficult situations. How about you? How do you feel God calling on you to "show up" these days, and how have you been blessed by listening?
Danielle's Book Recommendation
Last week, Danielle mentioned the book Kristin Lavransdatter by Sigrid Undset and this week encourages listeners to check it out. You can also join Danielle for a Catholic book club over GirlfriendsCommunity.com.
Listener Question (33:44)
Danielle responds to listener Debra who asks about how to survive the never-ending sickness with kids in winter. Danielle shares some ideas for health and sanity.
Song of the Week
This week's song is All Things New by Eliza King.
"She's an Australian artist I just discovered for the first time and I love her!" -Danielle
---
ANNOUNCEMENTS
Join our Girlfriends Podcast Facebook group!
To go beyond the podcast, join us at the Girlfriends Community, an encouraging and supportive online community for Catholic women from all walks of life.
RETREAT
You're Worth It! A Retreat for Women
Find out more about bringing this unique event for women to your parish, group, or community. Read more and request more information here.
Or find out more about having me come speak at your parish or conference.
CONTACT
Email Danielle Bean
Rate and Review Girlfriends in iTunes
Leave voice feedback
Girlfriends on Facebook, Danielle Bean on Facebook, Twitter, Instagram, and Voxer
---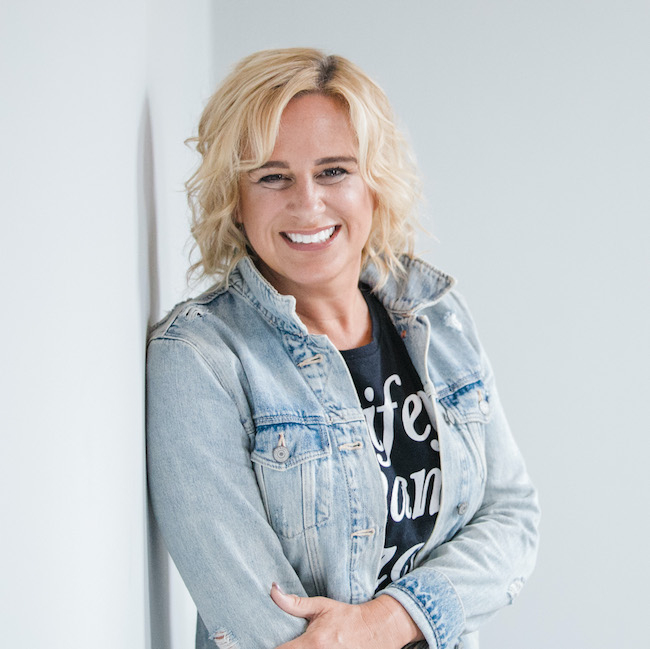 Meet Your Host:
Danielle Bean
A writer, speaker, wife, and mother, Danielle helps women from all walks of life discover their dignity and worth so they can find peace, balance, and joy in family living. Danielle has been married to her husband Dan for 28 years, and together they have eight amazing children.
Danielle is host of The Gist, a talk show for women on CatholicTV, and author of several books, including You Are Enough: What Women of the Bible Teach You About Your Mission and Worth and Momnipotent: The Not-so Perfect Guide to Catholic Motherhood, as well as her latest book, Whisper: Finding God in the Everyday.