There are so many important conversations to have in marriage. Dr. Edward Sri is joined by his wife Beth Sri to share what they have discovered is the most important conversation in marriage. It is not a conversation between spouses, but instead a conversation with God.
Snippet from the Show
We need to become attuned to the ways in which God speaks to us.
---
Shownotes
You can find out more about Dr. Edward and Beth Sri's book The Good, the Messy, and the Beautiful: The Joys and Struggles of Real Married Life HERE!
3 Keys to Personal Prayer in Marriage
Be Flexible and Creative
In different seasons of life and vary circumstances, you may have to be flexible/creative when it comes to your personal prayer time. It may not look the same each day and it may have to occur at different times. Perhaps, you have to get up earlier or maybe pray while nursing a baby. The Lord just wants time with you. So, get creative and make time for him each day.
Be Supportive
In a marriage, one of the most loving things you can do for your spouse is to help them and support them in making time for personal prayer each day. Perhaps, this looks like you taking over the kids for a little while so that your spouse can go pray. Or maybe, it is learning to offer a gentle reminder to your spouse each day regarding their personal prayer time. Communicate with your spouse and ask them how you can support them.
Be Faithful
This may be the most important key to your personal prayer. Simply be faithful to it. If it looks different every day, that is ok. Just do it. That is the most essential part of prayer: that you do it.
---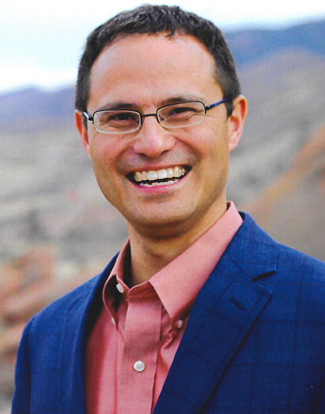 Dr. Edward Sri is a theologian, well-known Catholic speaker, and author of several best-selling books. His work with Ascension includes study programs such as A Biblical Walk Through the Mass, No Greater Love: A Biblical Walk Through Christ's Passion and Mary: A Biblical Walk with the Blessed Mother. Several of Dr. Sri's programs were filmed on-site in the Holy Land, and feature immersive video explorations of the sacred sites where Jesus, Mary, and the Apostles lived and died.
Dr. Sri is the host of the acclaimed Ascension podcast All Things Catholic with Dr. Edward Sri. Together with Curtis Martin, Dr. Sri is a founding leader of the Fellowship of Catholic University Students (FOCUS), of which he serves as senior vice president of Apostolic Outreach.
Dr. Sri lives with his wife Beth and their children in Colorado.