It's easy for a Christian to feel like an outsider in today's secular age. Dr. Sri draws our attention to the early Christian martyrs and reveals how they can inspire us in our walk with the Lord. We learn that the secret of these martyrs wasn't necessarily their extraordinary strength, but rather, it was their passionate love for Christ.
Snippet from the Show
"The blood of the martyrs is the seed of the Church."
---
Shownotes
The martyrs were deeply in love with God and the longed to go home.
If you want to grow in courage when it comes to standing up for your faith, grow in love, spend more time in prayer, and fill your mind with the beloved.
It was love the drove the martyrs to the martyrdom.
Some Early Christian martyrs: St. Ignatius of Antioch, St. Clement, St. Agnes.


To learn more about Dr. Sri's pilgrimage to Rome, please email rome.edwardsri@gmail.com

Resources
Visit Dr. Sri's website at www.edwardsri.com and to book online events with Dr. Sri email events.edwardsri@gmail.com
Find more of Dr. Sri's episodes at www.ascensionpress.com/allthingscatholic
Ascension is pleased to offer our new and improved online bible study programs and sacramental preparation programs digitally to help you minister with flexibility. Go to www.ascensionpress.com to view all our offerings


---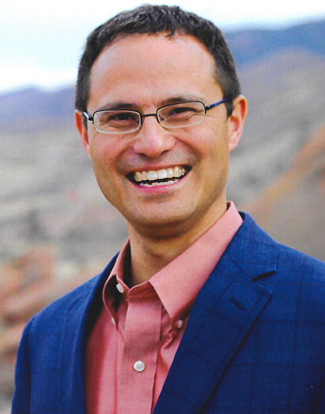 Dr. Edward Sri is a theologian, well-known Catholic speaker, and author of several best-selling books. His work with Ascension includes study programs such as A Biblical Walk Through the Mass, No Greater Love: A Biblical Walk Through Christ's Passion and Mary: A Biblical Walk with the Blessed Mother. Several of Dr. Sri's programs were filmed on-site in the Holy Land, and feature immersive video explorations of the sacred sites where Jesus, Mary, and the Apostles lived and died.
Dr. Sri is the host of the acclaimed Ascension podcast All Things Catholic with Dr. Edward Sri. Together with Curtis Martin, Dr. Sri is a founding leader of the Fellowship of Catholic University Students (FOCUS), of which he serves as senior vice president of Apostolic Outreach.
Dr. Sri lives with his wife Beth and their children in Colorado.