In order to fully comprehend what Christ did for us, it is essential that we also understand the Old Testament. Today, Mike is joined by Dr. Andrew Swafford to discuss the importance of studying the Old Testament in order to deepen our knowledge of Christ.
Snippet from the Show
You'll never fully appreciate Jesus until you see him as bringing about the fulfillment and culmination of this great story that has gone on since the beginning of time.
---
Shownotes
A Catholic Guide to the Old Testament will be available for pre-order in April.
About Today's Guest
Dr. Andrew Swafford is a Professor of Theology at Benedictine College in Atchison, KS. Together with Dr. Marcellino D'Ambrosio, he is co-author of What We Believe: The Beauty of the Catholic Faith and co-host of Ascension's video series under the same title, filmed at 30 holy sites in Rome. Dr. Swafford is the general editor of, and a contributor to, Ascension's best-selling Great Adventure Catholic Bible. 
Among Dr. Swafford's other publications are Ascension's Bible studies on Romans and Hebrews as well as various books on Pope John Paul II and the moral and spiritual life. He holds a doctorate in Sacred Theology from the University of St. Mary of the Lake and a master's degree in Old Testament and Semitic Languages from Trinity Evangelical Divinity School. Dr. Swafford is a member of the Society of Biblical Literature, the Academy of Catholic Theology, and is a featured fellow at the St. Paul Center for Biblical Theology.
---
Resources
Meet Your Hosts
---
---
---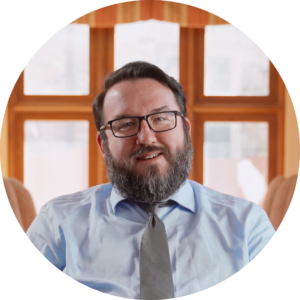 Michael "Gomer" Gormley
Michael spent 17 years in full-time parish ministry and is now the Mission Evangelist for That Man Is You!, a men's apostolate for Paradisus Dei. Michael is a frequent speaker at conferences, retreats, and parish missions all over the US and Canada.
He is the founder and creative director of LayEvangelist.com, and hosts two popular Catholic podcasts: Catching Foxes and Every Knee Shall Bow.
He is married to his college sweetheart, Shannon, and has four beautiful and hilarious children: Kateri, Cecilia, Noah, and Thomas.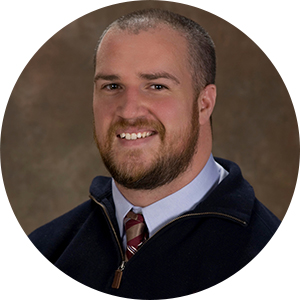 Dave VanVickle
Dave VanVickle fell in love with the Lord at the age of fourteen and has since dedicated his life to bringing others into a radical relationship with Christ.
He is a speaker and retreat leader who focuses on proclaiming the universal call to holiness, authentic Catholic spirituality, spiritual warfare and deliverance. Additionally, Dave has over ten years of experience assisting Priests with their ministries of exorcism and deliverance.
Dave married his late wife Amber in 2010. He now resides in Pittsburgh with his five children: Sam, Max, Judah, Josie and Louisa.