The Holy Spirit pours into our hearts through the sacraments and unites us at all times. But during Pentecost, we're invited to focus on it in a special way.
Here are three ways to welcome the Holy Spirit this Pentecost.
Prepare your home – go to confession and make your soul a dwelling place for God.
Make a dangerous prayer – ask the Holy Spirit to radically reorient your life to Christ.
Seal your mission – ask the Holy Spirit to guide you in fulfilling your mission to become a saint.
Snippet from the Show
"The Holy Spirit has been poured out into our lives and our hearts through the sacraments. At Pentecost, we ask the Holy Spirit to stir into a flame what is already there because of the sacraments that we receive."
Meet Your Host, Colin MacIver: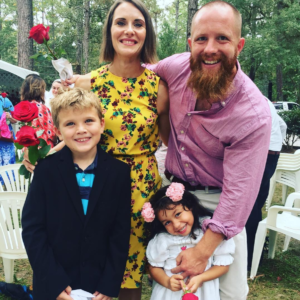 Colin is an enthusiastic transplant to vibrant Louisiana, where he lives with his beautiful wife Aimee and two energetic children, Leo and Zélie. His juggling act involves being a husband, a dad, a teacher, a youth minister, a musician and a national Ascension content creator and trainer.
In his spare time, he eats too many crawfish, savors king cake, plays one-on-one kickball with his son, and tries, for the life of him, to properly load the dishwasher.
Check out Colin's latest work with Ascension: Power and Grace: A Guide to the Catholic Sacraments and Quick Catholic Lessons with Fr. Mike.