What is the ideal man? What is the ideal woman? Rather than offer his opinion, Jeff shares what Scripture has to say about the ideal man and woman. Hopefully, these words from Scripture will help you or someone you know find the one who will help them get to Heaven.
Snippet from the Show
There is no ideal greater than Heaven.
---
Shownotes
The Characteristics of a Godly Man According to Scripture
Psalm 112:1 Praise the LORD. Blessed is the man who fears the LORD, who greatly delights in his commandments!
Psalm 1:1 Blessed is the man who walks not in the counsel of the wicked, nor stands in the way of sinners, nor sits in the seat of scoffers.
Psalm 1:2 but his delight is in the law of the LORD, and on his law, he meditates day and night.
Psalm 112:2 His descendants will be mighty in the land; the generation of the upright will be blessed.
Psalm 112:3 Wealth and riches are in his house, and his righteousness endures forever.
Psalm 112:4 Light rises in the darkness for the upright; the LORD is gracious, merciful, and righteous.
Psalm 112:5 It is well with the man who deals generously and lends, who conducts his affairs with justice.
Psalm 112:6 For the righteous will never be moved; he will be remembered forever.
Psalm 112:7 He is not afraid of evil tidings; his heart is firm, trusting in the LORD.
Psalm 112:8 His heart is steady; he will not be afraid until he sees his desire on his adversaries.
Psalm 112:9 He has distributed freely, he has given to the poor; his righteousness endures forever; his horn is exalted in honor.
Psalm 112:10 The wicked man sees it and is angry; he gnashes his teeth and melts away; the desire of the wicked man comes to naught.
Characteristics of a Godly Woman According to Scripture
Proverbs 31:1 A good wife who can find? She is far more precious than jewels.
Proverbs 31:11 The heart of her husband trusts in her, and he will have no lack of gain.
Proverbs 31:12 She does him good, and not harm, all the days of her life.
Proverbs 31:13 She seeks wool and flax and works with willing hands.
Proverbs 31:14 She is like the ships of the merchant; she brings her food from afar.
Proverbs 31:15 She rises while it is yet night and provides food for her household and tasks for her maidens.
Proverbs 31:16 She considers a field and buys it; with the fruit of her hands, she plants a vineyard.
Proverbs 31:17 She girds her loins with strength and makes her arms strong.
Proverbs 31:18 She perceives that her merchandise is profitable. Her lamp does not go out at night.
Proverbs 31:19 She puts her hands to the distaff, and her hands hold the spindle.
Proverbs 31:20 She opens her hand to the poor and reaches out her hands to the needy.
Proverbs 31:21 She is not afraid of snow for her household, for all her household are clothed in scarlet.
Proverbs 31:22 She makes herself coverings; her clothing is fine linen and purple.
Proverbs 31:23 Her husband is known in the gates when he sits among the elders of the land.
Proverbs 31:24 She makes linen garments and sells them; she delivers girdles to the merchant.
Proverbs 31:25 Strength and dignity are her clothing, and she laughs at the time to come.
Proverbs 31:26 She opens her mouth with wisdom, and the teaching of kindness is on her tongue.
Proverbs 31:27 She looks well to the ways of her household and does not eat the bread of idleness.
Proverbs 31:28 Her children rise up and call her blessed; her husband also, and he praises her:
Proverbs 31:29 "Many women have done excellently, but you surpass them all."
Proverbs 31:30 Charm is deceitful, and beauty is vain, but a woman who fears the LORD is to be praised.
Proverbs 31:31 Give her of the fruit of her hands and let her works praise her in the gates.
---
Resources
Email us at thejeffcavinsshow@ascensionpress.com
Text "jeffcavins" to 33-777 to subscribe and get added to Jeff's shownotes email list
Visit Jeff's website at www.jeffcavins.com
Pilgrimages with Jeff
Jeff's Daily Gospel Reflections with Jonathan Roumie: www.hallow.com/jeffcavins
Ascension is pleased to offer our new and improved online bible study programs and sacramental preparation programs digitally to help you minister with flexibility. Go to ascensionpress.com to view all our offerings.
---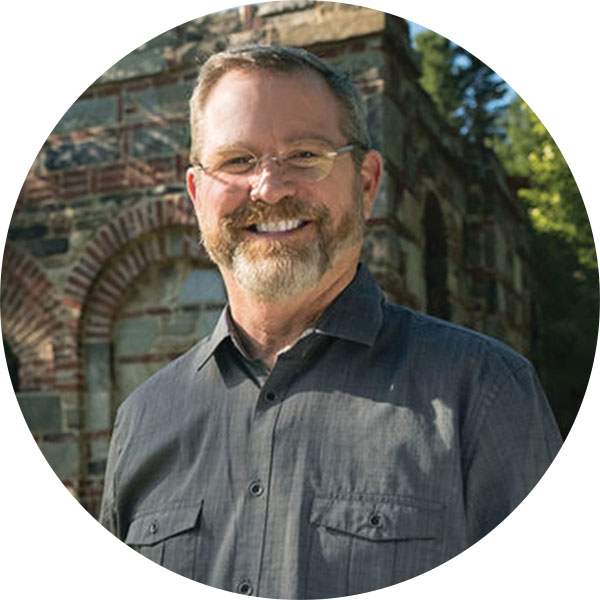 Meet Your Host: Jeff Cavins
Jeff Cavins is passionate about helping people understand Scripture and become disciples of Jesus Christ. Though he was born Catholic, Jeff went to Bible school and served as a protestant minister for twelve years before reverting to the Catholic Faith. Jeff then received his MA in Theology from Franciscan University of Steubenville. Since then, he has become a leading Catholic evangelist and author.
Jeff created The Bible Timeline learning system, which revolutionized Catholic Bible Study for millions of Catholics. Since its introduction, Jeff has developed The Great Adventure series of Bible studies to help people better understand Sacred Scripture and its meaning for their lives.