The devil wants the evangelist to forget about the salvation of his own soul because he is so preoccupied with the salvation of other souls. Dave "Almost the Strongest Man in Pittsburgh" and I answer a listener's question about struggling with grave sin while being in a position of leadership in the faith. We discuss the spiritual battle all evangelists face and how to find freedom from sin and shame.
---
---
Snippet from the Show


Before we help others fight their spiritual battles, we must first face the battles in our own soul.
---
Shownotes
Practical Takeaways

Find a counselor who can understand your struggles with a sinful addictive behavior. Grace build on nature and when we struggle with any kind of addiction,  it's important to seek professional help because we are body and soul (visit betterhelp.com/foxes).



Remember that you can't fight the spiritual battle on your own. Spend a lot of time reading the gospels and allow Jesus to do some surgery in your own heart first before you lead others closer to Christ. It takes time to know and love the good.



Seek out a priest confessor who you can meet with on a regular basis.



Find a spiritual warfare prayer and implement it into your daily prayer life.
---
---
Resources
---
---
Meet Your Hosts
---
---
---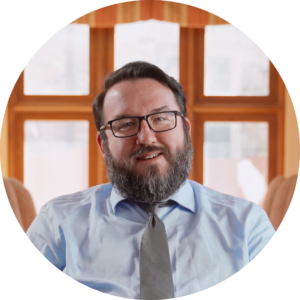 Michael "Gomer" Gormley
Michael spent 17 years in full-time parish ministry and is now the Mission Evangelist for That Man Is You!, a men's apostolate for Paradisus Dei. Michael is a frequent speaker at conferences, retreats, and parish missions all over the US and Canada.
He is the founder and creative director of LayEvangelist.com, and hosts two popular Catholic podcasts: Catching Foxes and Every Knee Shall Bow.
He is married to his college sweetheart, Shannon, and has four beautiful and hilarious children: Kateri, Cecilia, Noah, and Thomas.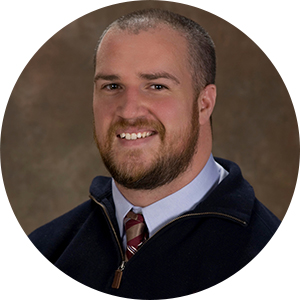 Dave VanVickle
Dave VanVickle fell in love with the Lord at the age of fourteen and has since dedicated his life to bringing others into a radical relationship with Christ.
He is a speaker and retreat leader who focuses on proclaiming the universal call to holiness, authentic Catholic spirituality, spiritual warfare and deliverance. Additionally, Dave has over ten years of experience assisting Priests with their ministries of exorcism and deliverance.
Dave married his late wife Amber in 2010. He now resides in Pittsburgh with his five children: Sam, Max, Judah, Josie and Louisa.