Racism is present in our nation, and there is tension between races and classes. There is a danger of the center not holding politically. When Walker Percy wrote, "the center did not hold," in Love in the Ruins, he wasn't speaking just politically, but the interior state of the person.

In today's podcast, Colin gives some pointers on where we can find our center.
Snippet from the Show


The center is only found in Jesus Christ's grace and mercy. Our minds and hearts must be fixed on him. He is the only one who will save us.
---
Meet Your Host: Colin MacIver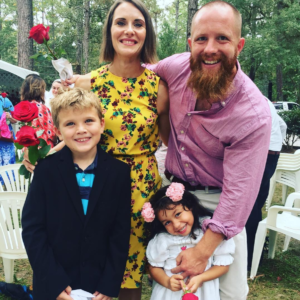 Colin is an enthusiastic transplant to vibrant Louisiana, where he lives with his beautiful wife Aimee and two energetic children, Leo and Zélie. His juggling act involves being a husband, a dad, a teacher, a youth minister, a musician and a national Ascension content creator and trainer.
In his spare time, he eats too many crawfish, savors king cake, plays one-on-one kickball with his son, and tries, for the life of him, to properly load the dishwasher.