This week my guest is Leila Miller, author of Made This Way: How to Prepare Kids To Face Today's Tough Moral Issues.

Leila is a wife, mom, grandma, and author who has been combating evil in the culture for decades. She speaks with wisdom and from experience on this important topic.

We chat about how to talk to your kids about hard-hitting Catholic issues like abortion, same-sex marriage, pornography, and transgenderism, and the reality of children encountering these topics.

Have feedback or an idea to share? I would love to hear from you!

---
"We're in a post-Christian, post-modern world. We are no longer comfortable–and that's ok. Because when we got comfortable, we got lax. We tried to be so much like the world. And now the world is so hostile to our faith. Christ was not comfortable, the cross was not comfortable. This is our Christ moment."
---
SHOWNOTES
RESOURCES
ANNOUNCEMENTS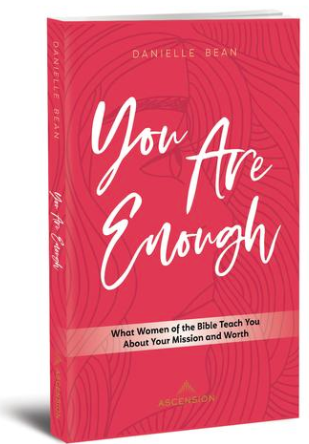 EVENTS
Saturday, February 23, 2019: You're Worth It! Retreat at Catholic Church of Saint Mark, Virginia Beach, VA
Saturday, April 27, 2019: Together in Holiness Marriage Conference in San Antonio, TX
Saturday, May 11, 2019: You Are Enough Retreat at Light of the World Roman Catholic Church, Littleton, CO
Would you like to have me come to your community to speak or give my retreat, You Are Enough, based on the themes in my newest book? Get all the information here!
SUBSCRIBE
ABOUT
CONTACT