I can't wait for you to meet Olivia Colombo! She is going to encourage you! Olivia is a young adult podcaster, speaker, and activist who is making changes and encouraging others with her positive energy in the Church and in her community. She and I chat about young adults in the Church, being a pro-life witness on college campuses, and the importance of striving for holiness, no matter what your age or stage of life.
I also answer listeners' feedback about handling failure and how to deal with anxiety over our children's health.
Snippet from the Show
"We're thirsting for truth. We don't want the watered-down Faith, we want the full truth of the Faith."
Connect with Olivia Colombo!
RESOURCES
You Are Enough: What Women of the Bible Teach You About Your Mission and Worth, is available! Use the code, GIRLFRIENDS to receive ten percent off your order.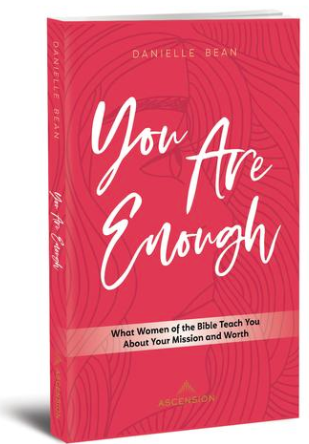 EVENTS
Want me come to your community to speak or give my retreat, You Are Enough, based on the themes in my newest book? Get all the information here!
SUBSCRIBE
CONTACT