Are you willing to suffer for the truth? Are you willing to be misunderstood, even hated for it? Using the example of St. John the Baptist, Dr. Sri explains why it is essential that we suffer for the truth and how we can prepare ourselves to proclaim it.
Snippet from the Show
Out of love for others, we must share the truth.
---
Shownotes
St. John the Baptist
On August 29th, the Church celebrates the Passion of St. John the Baptist. John the Baptist preached against Herod. He told Herod that taking his brother's wife was adultery, and therefore, a sin. He urged Herod to repent. In Mark 6:18, John tells Herod, ""It is not lawful for you to have your brother's wife." Herod did not do what John urged him to do, but he did like to listen to him. Herodias, the wife of Herod's brother, however, had a grudge against John and wanted him dead. Eventually, for speaking the truth, John the Baptist was killed by beheading.
Start with the Heart
Are you willing to suffer for the truth? Are you ready to defend the sanctity of life, the poor, marriage, and so much more? We are called to be like John the Baptist. We are called to speak the truth. However, we must remember to speak the truth with love. We can never judge a person's soul. We must love everyone and approach each person with warmth and joy. Rather than starting a conversation with the difficult moral issues, start with the heart of the Gospel. Start by sharing the love of God with them. Tell them of the love Jesus has for them.
John 15:18-20
"If the world hates you, realize that it hated me first. If you belonged to the world, the world would love its own; but because you do not belong to the world, and I have chosen you out of the world, the world hates you. Remember the word I spoke to you, 'No slave is greater than his master.' If they persecuted me, they will also persecute you. If they kept my word, they will also keep yours.
Practical Takeaways
Expect to be persecuted. Prepare yourself to be hated and to suffer for the truth. To learn how to endure this, fast, pray, and endure misunderstandings.
Practice standing up for the truth in small matters. Perhaps with family or friends, respond with the truth to matters that are easier to approach.
Pray for the grace to be like John the Baptist so that you can suffer for the truth.
Upcoming Events with Dr. Sri
Aug 26-29:  Jesus Youth National Conference – Newtown UK
Sept 8-9: Legatus – Orlando FL
Sept 23-24: Diocese of Springfield Conference –  Springfield MO
Oct 14-15: Diocese of Cape Girardeau Conference – Cape Girardeau MO
Oct 28-29:  Marian Eucharistic Conference – Greenville SC
Nov 18-20: St. Maximilian Kolbe Knights of the Immaculata Men's Retreat – Malvern PA
Nov 19: Diocese of Allentown Men's Conference – Allentown PA
Resources
Visit Dr. Sri's website at www.edwardsri.com and to book online events with Dr. Sri email events.edwardsri@gmail.com
Find more of Dr. Sri's episodes at www.ascensionpress.com/allthingscatholic
Ascension is pleased to offer our new and improved online bible study programs and sacramental preparation programs digitally to help you minister with flexibility. Go to www.ascensionpress.com to view all our offerings
---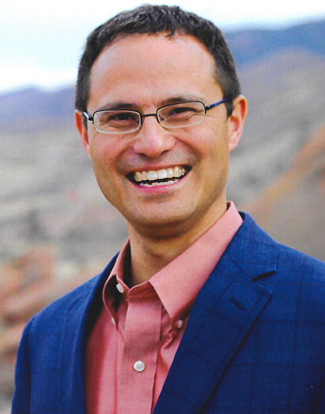 Dr. Edward Sri is a theologian, well-known Catholic speaker, and author of several best-selling books. His work with Ascension includes study programs such as A Biblical Walk Through the Mass, No Greater Love: A Biblical Walk Through Christ's Passion and Mary: A Biblical Walk with the Blessed Mother. Several of Dr. Sri's programs were filmed on-site in the Holy Land, and feature immersive video explorations of the sacred sites where Jesus, Mary, and the Apostles lived and died.
Dr. Sri is the host of the acclaimed Ascension podcast All Things Catholic with Dr. Edward Sri. Together with Curtis Martin, Dr. Sri is a founding leader of the Fellowship of Catholic University Students (FOCUS), of which he serves as senior vice president of Apostolic Outreach.
Dr. Sri lives with his wife Beth and their children in Colorado.