Isn't it funny how the things that we consider good for us are also in line with Church teaching? Trendy wellness practices like daily gratitude, fasting, and meditation are all things great Catholic saints have been doing for centuries.

St. Thérèse of Lisieux's Little Way is a great example. By focusing on heaven, St. Thérèse was able to radiate joy in this life.

Here are three good practices for wellness and heaven from St. Thérèse's Little Way.
Gratitude – not just gratitude for the good things in life, but also for our suffering.
Acts of love – looking for opportunities to serve others throughout the day, no matter how small.
Building up others – going out of our way to seek the company of those who are on the margins.
---
"Those who live for heaven are far more joyful than those who are looking for satisfaction here on earth."
---
Meet Your Host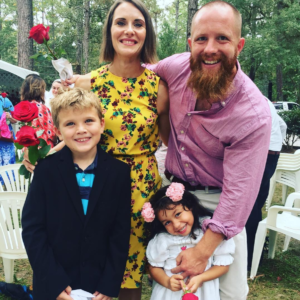 Colin is an enthusiastic transplant to vibrant Louisiana, where he lives with his beautiful wife Aimee and two energetic children, Leo and Zélie. His juggling act involves being a husband, a dad, a teacher, a youth minister, a musician and a national Ascension content creator and trainer.
In his spare time, he eats too many crawfish, savors king cake, plays one-on-one kickball with his son, and tries, for the life of him, to properly load the dishwasher.
Email Colin at thetightropepodcast@ascensionpress.com
Check out Colin's latest work with Ascension:  Power and Grace: A Guide to the Catholic Sacraments and Quick Catholic Lessons with Fr. Mike.