Why do we hate spoilers so much? Because they ruin the sense of adventure we feel when we watch thrilling stories unfold, and that feeling is so important to us.

We crave adventure. But we look for it on the screen instead of in our lives, and in doing so, miss out on the cosmic struggle that happens in and around us every day.

Rededicate your life today to living the adventure God has in store for you. The choices you make today will have real consequences, more important than the fate of a fictional world.
Have a question or comment? Email me at thetightropepodcast@ascensionpress.com

Snippet from the Show

"Live the adventure of your daily life today."
---
Meet Your Host, Colin MacIver: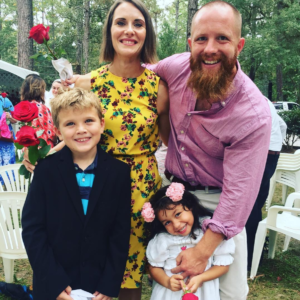 Colin is an enthusiastic transplant to vibrant Louisiana, where he lives with his beautiful wife Aimee and two energetic children, Leo and Zélie. His juggling act involves being a husband, a dad, a teacher, a youth minister, a musician and a national Ascension content creator and trainer.
In his spare time, he eats too many crawfish, savors king cake, plays one-on-one kickball with his son, and tries, for the life of him, to properly load the dishwasher.
Check out Colin's latest work with Ascension: Power and Grace: A Guide to the Catholic Sacraments and Quick Catholic Lessons with Fr. Mike.