Are you working on organization this summer? Or thinking about ways to approach the fall season with a fresh, new, de-cluttered home or workplace? Today's guest is here to help. Without guilt or any measure of negativity, Lisa Lawmaster Hess gives you the tools you need to get organized at last.
Lisa's new book is Know Thyself: The Imperfectionist's Guide to Sorting Your Stuff, newly available from Our Sunday Visitor. In the book, Hess outlines different Lisa Lawmaster Hess and the varying ways we approach working and organizing our stuff. With humility, humor, and a healthy dose of realism, Lisa encourages us all to learn more about ourselves so we can have happier, more functional homes and work spaces.

Snippet from the Show
"It [organization] is not about beating yourself up, it's about figuring out what system is going to work to have a more functional life.

RESOURCES
Find Lisa online in these places:

You Are Enough: What Women of the Bible Teach You About Your Mission and Worth, is available! Use the code, GIRLFRIENDS to receive ten percent off your order.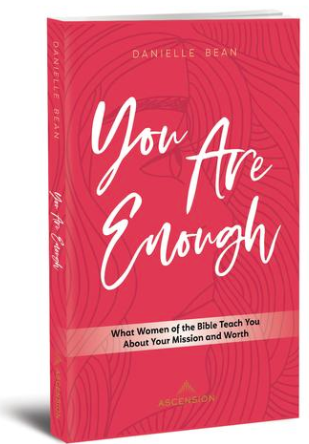 EVENTS
Saturday, November 16, 2019:You Are Enough Retreat at Holy Family Catholic Church in Orlando, FL
Saturday, January 11, 2020: You're Worth It Retreat, St. Michael Church, Exeter, NH
Saturday, March 7, 2020:You're Worth It Retreat at Precious Blood Parish in Jasper, IN
Saturday, March 28, 2020: Women's Conference in Norwich, CT
Want me come to your community to speak or give my retreat, You Are Enough, based on the themes in my newest book? Get all the information here!
SUBSCRIBE
CONTACT