Life without God can feel like Sisyphus pushing a boulder uphill all day and seeing it back at the bottom every morning. But life in Christ offers so much more.
With God, we have a destination, and every stress, struggle, and trial is imbued with purpose through him. Instead of meeting our daily cross with dread, let's approach it with gratitude, knowing that it brings us closer to God.
"Give thanks in all circumstances; for this is the will of God in Christ Jesus for you." (1 Thessalonians 5:18)
Snippet from the Show
This whole experience of life is not just a meaningless cycle, it is a journey with a destination.
---
Meet Your Host, Colin MacIver: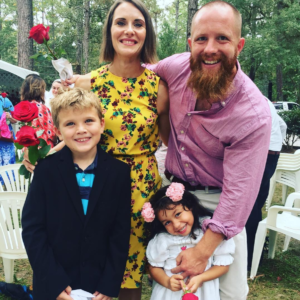 Colin is an enthusiastic transplant to vibrant Louisiana, where he lives with his beautiful wife Aimee and two energetic children, Leo and Zélie. His juggling act involves being a husband, a dad, a teacher, a youth minister, a musician and a national Ascension content creator and trainer.
In his spare time, he eats too many crawfish, savors king cake, plays one-on-one kickball with his son, and tries, for the life of him, to properly load the dishwasher.
Check out Colin's latest work with Ascension: Power and Grace: A Guide to the Catholic Sacraments and Quick Catholic Lessons with Fr. Mike.