What should you do if you're invited to a Protestant Bible study? Jeff reminds us of the characteristics of a good Bible study, and also offers us seven things to keep in mind for a Catholic who attends a Protestant Bible study.
Snippet from the Show
"The goal of Bible study is to gain an understanding of the heart of God and His plan, not to win a theological battle."
---
Shownotes


Characteristics of a Good Bible Study
A Bible study that focuses on your relationship with the Lord
A Bible study that is rooted in the context of the Church
A Bible study that helps you to be fruitful in your vocation


7 Things to Keep in Mind for Catholics Who Attend A Protestant Bible Study


Know why we have 73 books in the Catholic Bible.


Remember three interpretive points:


The Second Vatican Council indicates three criteria for interpreting Scripture in accordance with the Spirit who inspired it.



Be especially attentive "to the content and unity of the whole Scripture". Different as the books which compose it may be, Scripture is a unity by reason of the unity of God's plan, of which Christ Jesus is the center and heart, open since his Passover.

Read the Scripture within "the living Tradition of the whole Church". According to a saying of the Fathers, Sacred Scripture is written principally in the Church's heart rather than in documents and records, for the Church carries in her Tradition the living memorial of God's Word, and it is the Holy Spirit who gives her the spiritual interpretation of the Scripture (". . . according to the spiritual meaning which the Spirit grants to the Church".)

Be attentive to the analogy of faith. By "analogy of faith" we mean the coherence of the truths of faith among themselves and within the whole plan of Revelation.
3. Resist the tactic of "if it's not in the Bible, it's not true." Sacred Tradition is very important.





"So then, brethren, stand firm and hold to the traditions which you were taught by us, either by word of mouth or by letter. Now may our Lord Jesus Christ himself, and God our Father, who loved us and gave us eternal comfort and good hope through grace, comfort your hearts and establish them in every good work and word."- 2 Thessalonians 2:15


4. Your goal is to gain an understanding of the heart of God and His plan, not to win a theological battle.



5. Avoid Meta-language


6. Share how you are putting your findings into practice.

"But be doers of the word, and not hearers only, deceiving yourselves. For if anyone is a hearer of the word and not a doer, he is like a man who observes his natural face in a mirror; for he observes himself and goes away and at once forgets what he was like. But he who looks into the perfect law, the law of liberty, and perseveres, being no hearer that forgets but a doer that acts, he shall be blessed in his doing."– James 1:22-25

7. Be Happy and Smile


---
---
---
---
Resources
Email us at thejeffcavinsshow@ascensionpress.com
Text "jeffcavins" to 33-777 to subscribe and get added to Jeff's shownotes email list
Visit Jeff's website at www.jeffcavins.com
Ascension is pleased to offer our new and improved online bible study programs and sacramental preparation programs digitally to help you minister with flexibility. Go to ascensionpress.com to view all our offerings!
---
---
---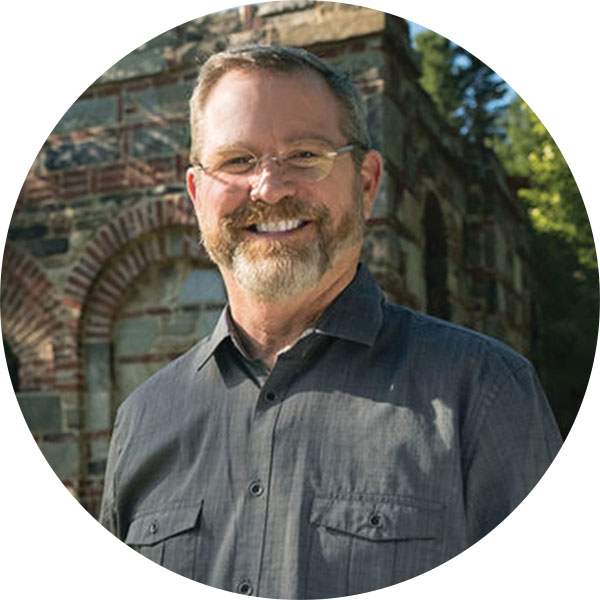 Meet Your Host: Jeff Cavins
Jeff Cavins is passionate about helping people understand Scripture and become disciples of Jesus Christ. Though he was born Catholic, Jeff went to Bible school and served as a protestant minister for twelve years before reverting to the Catholic Faith. Jeff then received his MA in Theology from Franciscan University of Steubenville. Since then, he has become a leading Catholic evangelist and author.
Jeff created The Bible Timeline learning system, which revolutionized Catholic Bible Study for millions of Catholics. Since its introduction, Jeff has developed The Great Adventure series of Bible studies to help people better understand Sacred Scripture and its meaning for their lives.