Do you welcome Mary into your heart? In this episode, Dr. Sri explains the Biblical foundation for why we call Mary our mother. He also shares why it is essential for us, our families, and the world that we strive to grow closer to her.
Snippet from the Show
If we want to grow in our relationship with Christ and if we want to bring truth into this world, we must draw closer to Mary.
---
Shownotes
John 19:25-27
In this passage, we come across the scene of Christ on the cross conversing with John, the beloved disciple, and his mother Mary. In this dialogue, Christ says to John " Behold your mother." To Mary, he says, "Woman, behold your son." What is important to understand in this passage is that there is a practical and spiritual takeaway. The practical is that, yes, John will look after Mary and care for her. The spiritual is that John actually represents all faithful disciples. Christ is giving Mary to all of us to be our mother.
John 19:27
In this verse, it reads "And from that hour the disciple took her into his own home." The word "took" has three different meanings. First, when talking about an object, it simply means to move an object. The second meaning is in regards to a spiritual gift. In this sense, it would mean to receive a spiritual gift. Finally, when it is about a person, this word means to welcome or accept a person.
Welcome Mary into Your Heart
By understanding this Scripture better, it is clear that John welcomed Mary into his home. Since Christ also gave Mary to us, it is important to reflect on whether we too welcome Mary. Do we receive her spiritually into our hearts? In order to draw closer to Christ, it is necessary to draw closer to Mary.
Resources
Visit Dr. Sri's website at www.edwardsri.com and to book online events with Dr. Sri email events.edwardsri@gmail.com
Find more of Dr. Sri's episodes at www.ascensionpress.com/allthingscatholic
Ascension is pleased to offer our new and improved online bible study programs and sacramental preparation programs digitally to help you minister with flexibility. Go to www.ascensionpress.com to view all our offerings
---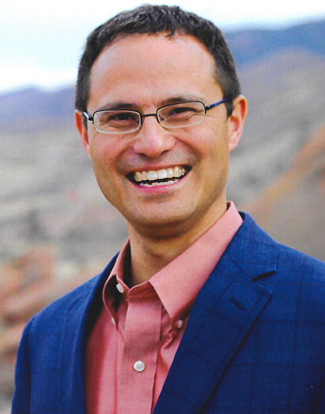 Dr. Edward Sri is a theologian, well-known Catholic speaker, and author of several best-selling books. His work with Ascension includes study programs such as A Biblical Walk Through the Mass, No Greater Love: A Biblical Walk Through Christ's Passion and Mary: A Biblical Walk with the Blessed Mother. Several of Dr. Sri's programs were filmed on-site in the Holy Land, and feature immersive video explorations of the sacred sites where Jesus, Mary, and the Apostles lived and died.
Dr. Sri is the host of the acclaimed Ascension podcast All Things Catholic with Dr. Edward Sri. Together with Curtis Martin, Dr. Sri is a founding leader of the Fellowship of Catholic University Students (FOCUS), of which he serves as senior vice president of Apostolic Outreach.
Dr. Sri lives with his wife Beth and their children in Colorado.