Near a spot where Colin takes his son fishing, there is graffiti on the side of a building. There was a new one however, which caught his eye. "Seen everything but Christ."
Snippet from the Show


For the world to see Christ, we must to make him visible by our words and actions.
---
---
Reflecting on this statement, Colin points out how true this is. Christians have failed to blot out evil. We have failed to do enough to fight injustice. The way we should live in the world is to ensure that the poor, vulnerable, the marginalized, not only have the gospel preached to them, but also given an opportunity for restoration.
Christ needs to be out there in the streets. We have to make it so that those who have seen us, have seen Christ. We have to love those who are there in front of us. Though it is difficult to do this, the Holy Spirit is there, ready to pour out the grace needed for us to be his hands and feet. This is the way Catholics will be able to fight for what is good, true, and beautiful.
---
---
---
Meet Your Host: Colin MacIver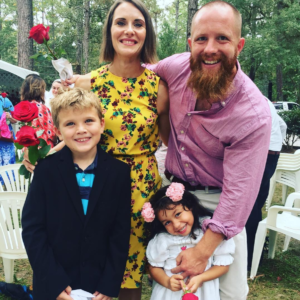 Colin is an enthusiastic transplant to vibrant Louisiana, where he lives with his beautiful wife Aimee and two energetic children, Leo and Zélie. His juggling act involves being a husband, a dad, a teacher, a youth minister, a musician and a national Ascension content creator and trainer.
In his spare time, he eats too many crawfish, savors king cake, plays one-on-one kickball with his son, and tries, for the life of him, to properly load the dishwasher.