Navigating social media with love is a challenge we all face today. Looking at the lives of the saints and Jesus, Colin and Aimee MacIver discuss why cancel culture is incompatible with the Gospel, and how to use social media in pursuit of holiness.
---
---
Snippet from the Show


"Our goal is not just to share truth but ultimately to love each other"
---
---
Saint Quotes
"Do not accept anything as the truth if it lacks love. And do not accept anything as love which lacks truth!" – St. Edith Stein (Teresa Benedicta of the Cross)
"Let nothing disturb you. Let nothing frighten you. All things are passing away. God never changes. Patience obtains all things. Whoever has God lacks nothing; God alone suffices." – St. Teresa of Avila
"My vocations is love!" – St. Thérèse of Lisieux
Navigating Social Media with Love: Do's and Don'ts
Don't assume bad intentions or motives in others
Do always praise what is positive and good
Don't post impulsively, always think before you post
Do try to find common ground, divisive forces are not of God
Do remember that our true goal is to be holy and not to win people over to our arguments
Cancel Culture
Cancel Culture is the delight in destroying a person who has made a mistake and the subsequent refusal and denial of any chance of forgiveness and redemption. As Christians, we should defend the truth and hold others accountable to a high standard of morality, but we should not participate in cancel culture. We cannot separate justice from mercy or refuse the possibility of redemption for someone, it is simply incompatible with the Gospel.
---
---
Meet Your Host: Colin MacIver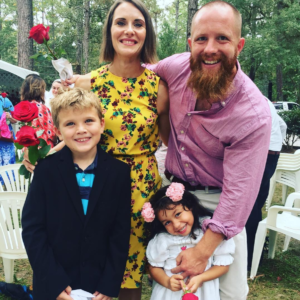 Colin is an enthusiastic transplant to vibrant Louisiana, where he lives with his beautiful wife Aimee and two energetic children, Leo and Zélie. His juggling act involves being a husband, a dad, a teacher, a youth minister, a musician and a national Ascension content creator and trainer.
In his spare time, he eats too many crawfish, savors king cake, plays one-on-one kickball with his son, and tries, for the life of him, to properly load the dishwasher.
---
---