This week, I had the opportunity to chat with author Dawn Eden Goldstein about her newest book, Sunday Will Never Be the Same: A Rock & Roll Journalist Opens Her Ears to God.

Dawn shares about her conversion from the Jewish faith to Christianity and eventually the Catholic Faith through the telling of the fascinating story of her life. The book is beautifully written and inspiring to readers and seekers from all walks of life.
Snippet from the Show
"There are beautiful things in the secular world that rightly belong to God, even if the people who enjoy them don't realize it."

I also share feedback from Janet from our recent show about hospitality, a few words about making fitness a habit from listener Alison, and an interesting tip on boosting energy from Lisa.
RESOURCES
My newest book, You Are Enough: What Women of the Bible Teach You About Your Mission and Worth, is available for order! Use the code, GIRLFRIENDS to receive ten percent off your order. An audio version of the book is also coming soon! I can't wait to share this book with you!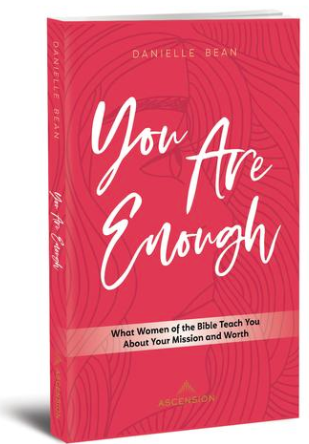 EVENTS
SUBSCRIBE
ABOUT
CONTACT