There are ripe evangelization opportunities everywhere, we just have to be willing to notice them and bring Christ into them. Today, Dave VanVickle answers listener questions and offers us practical tools when it comes to evangelizing at bars, in schools, and at work. 
Snippet from the Show


To transform society, we must first reach those souls in our local spheres of influence. There are ripe evangelization opportunities everywhere, we just have to be willing to notice them and bring Christ into them.
---
Shownotes
Evangelization at Bars: Tips
Be careful with the way you respond to people in conversations. Give them a chance to open up and be vulnerable.
Letting people know what you believe but make sure you leave the lines of communication open for others to ask questions and feel comfortable to share their views. 
Evangelization at Schools: Tips
Make sure you first understand the school policies.
Join an interfaith group if the school has one. Supporting the group will give the group more credibility and also show students you are Christian.  
While you may not be able to proclaim the Gospel in the classroom, be clear about what you believe morally and about the values you uphold.  Moral teachings of the Church are part of the Catholic faith.
Listen to the students, get to know their story and show them that you authentically care about them.
Evangelization at Work/Corporations: Tips
Start a Bible Study before/after work with co-workers who are Christian and interested in growing in their faith.
Bible Study tips
Be hospitable by serving food or coffee.
Keep the Bible Study very simple, allow the conversations to build the community. Don't get too theological.
Bring the seeds of the study to fruition by investing deeply in each member of the study. Building personal relationship is key.
Practical Takeaways
Intercessory prayer is the key that unlocks the hearts of all men. Pray intentionally for the people you are trying to reach. 
Resources
Meet Your Hosts
---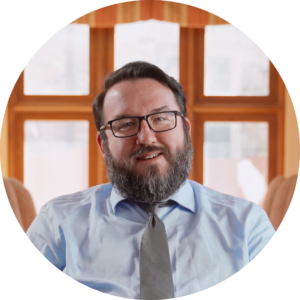 Michael "Gomer" Gormley
Michael spent 17 years in full-time parish ministry and is now the Mission Evangelist for That Man Is You!, a men's apostolate for Paradisus Dei. Michael is a frequent speaker at conferences, retreats, and parish missions all over the US and Canada.
He is the founder and creative director of LayEvangelist.com, and hosts two popular Catholic podcasts: Catching Foxes and Every Knee Shall Bow.
He is married to his college sweetheart, Shannon, and has four beautiful and hilarious children: Kateri, Cecilia, Noah, and Thomas.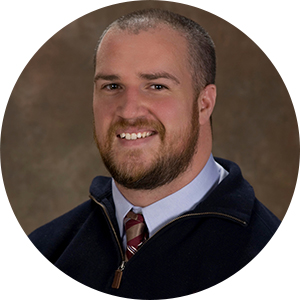 Dave VanVickle
Dave VanVickle fell in love with the Lord at the age of fourteen and has since dedicated his life to bringing others into a radical relationship with Christ.
He is a speaker and retreat leader who focuses on proclaiming the universal call to holiness, authentic Catholic spirituality, spiritual warfare and deliverance. Additionally, Dave has over ten years of experience assisting Priests with their ministries of exorcism and deliverance.
Dave married his late wife Amber in 2010. He now resides in Pittsburgh with his five children: Sam, Max, Judah, Josie and Louisa.