Biblical knowledge is key when it comes to understanding morality. Today, Dave "Brave New" VanVickle and I discuss why depriving young people of Biblical stories negatively affects their moral reasoning skills as they grow up. We brainstorm ways we can revive Biblical morality in a culture that has disconnected morality from the Bible, and reduced it to pure emotions
.
Snippet from the Show


"We need to revive Biblical morality in a culture that has disconnected morality from the Bible and reduced it to pure emotions."
---
Shownotes
Highlights
There is a profound lack of Biblical knowledge among Catholic young people. We need to deepen their Biblical knowledge.

If you don't understand Scripture, you don't understand Jesus. If you don't understand Jesus you don't understand Salvation. Without this knowledge, you don't know how to relate with others on a moral level.

We need to learn how to teach moral reasoning skills and not just principles.

Depriving our children of Biblical stories and narratives is negatively affecting their moral reasoning skills. Many young people today do not know how to navigate moral claims. Morality has been reduced to pure emotions. We need to pass down the resources they need to evaluate moral claims.

Using Biblical scholarship is important in order to set the historical stage of the stories in the Bible.

Biblical stories do not always use emotional appeals to convey truths.

Referencing psychology, history, and theology is helpful as we try to understand the Bible.
SPONSOR
Ascension is proud to partner with authentically Catholic institutions and organizations committed to spreading the Gospel. Learn more about the sponsor of this episode, Ave Maria University.
Resources
---
Meet Your Hosts
---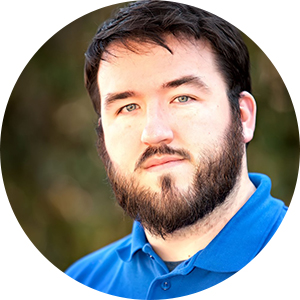 Michael "Gomer" Gormley
Michael has been leading evangelization and ministry efforts for the past ten years, both as a full-time parish staff member and as a speaker and consultant for parishes, dioceses, and Catholic campus ministries.
Mike is also the founder and creative director of LayEvangelist.com, and the producer and cohost of a Catholic young adult podcast Catching Foxes, which discusses the collision of Faith and Culture.
He is married to his college sweetheart, Shannon, and they have about 1,000 children and get about 3 hours of sleep a night, which is alright by him.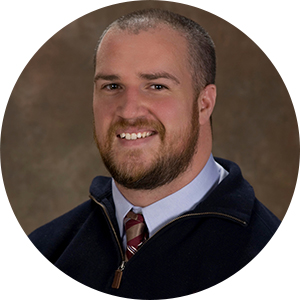 Dave VanVickle
Dave VanVickle fell in love with the Lord at the age of fourteen and has since dedicated his life to bringing others into a radical relationship with Christ.
He is a speaker and retreat leader who focuses on proclaiming the universal call to holiness, authentic Catholic spirituality, spiritual warfare and deliverance. Additionally, Dave has over ten years of experience assisting Priests with their ministries of exorcism and deliverance.
Dave resides in Pittsburgh with his wife Amber and their five children: Sam, Max, Judah, Josie and Louisa.