What does it mean to rend your heart? Dr. Sri explains what this means, why it is so important to do this Lent, and a practical guide on how to do it.
Snippet from the Show
A good Lent is when our hearts are drawn closer to the Lord.
---
Shownotes
Resources for Lent from Dr. Sri


Pocket Guide to the Stations of the Cross
The Pocket Guide to the Stations of the Cross invites Catholics to discover the depths of Christ's love shown to us by his passion and death. In this beautiful book, readers will find a guide to accompany them and help them meditate on Christ's Passion.
Pray the Stations with Dr. Sri
In this bonus episode, Dr. Sri prays through the Stations of the Cross. Use this recording to pray the Stations of the Cross at any point throughout your day: on a walk, exercising, driving, cooking!
Events with Dr. Sri
Mar 11-12: Green Bay Women's Conference, Green Bay WI
Mar 15-16: St. Martha's Church Parish Mission – Depew NY
Mar 16: St. Mary's Swormville, East Amherst NY
Mar 23-25: St. Michael the Archangel Parish Lenten Mission, St. Michael MN
Mar 28-29: St. Jude Parish Lenten Mission, Lakewood CO
Mar 30-31: All Souls Catholic Church Parish Retreat, Sanford FL
Apr 1-2: Fullness of Truth Catholic Evangelization Ministries – Corpus Christi TX
Apr 9: Ignited by Truth Conference – Raleigh NC
Apr 22-23: Diocese of Victoria Women's Gathering – Victoria TX
Apr 27: NET Ministries Banquet – Cincinnati OH
"Render Your Hearts"
What does this mean? In the first reading for Ash Wednesday this year, the prophet Joel says, "Rend your hearts and not your garments" (Joel 2:12-13). Essentially, what the prophet is saying is that we must tear our hearts open. Dr. Sri explains that the purpose of this reading is to encourage people as they enter Lent to tear open their hearts and let God in.
What Is the Goal of Lent?
Perhaps, you have heard of the three primary external practices during Lent: prayer, fasting, and almsgiving. These three practices are beautiful and essential. However, they are means to an end. These practices are meant to change our hearts. Every moment, God desires our hearts. During Lent, it is an opportunity to change our hearts and draw closer to the Lord.
2 Parts of Rending Your Heart
First, dare to look deep inside your heart. Don't just take a peak but truly dive deeply into your heart. There are many things that you may not wish to see such as sins or wounds. However, Jesus wants to heal any wounds and forgive all sins. Dr. Sri offers some examples of bad habits to end this Lent:
Self-centeredness
Hurting others and making them feel badly about themselves
Not seeing things from another's perspective
Not giving focused time to the people in your life
Failing to keep commitments
Worrying too much and not trusting
Now is the acceptable time to end these bad habits. Stop procrastinating and do it.
Secondly, now is the acceptable time to end these bad habits. Stop procrastinating and do it.
As God, "What do you want me to work on this Lent?" Trust in the Lord. Make him your spiritual director and ask him what you need to focus on this Lent.
Ask God to give you the grace to persevere in whatever you set out to do this Lent.
Trust in God's mercy for all the times that you have failed and will fail.
Resources
Visit Dr. Sri's website at www.edwardsri.com and to book online events with Dr. Sri email events.edwardsri@gmail.com
Find more of Dr. Sri's episodes at www.ascensionpress.com/allthingscatholic
Ascension is pleased to offer our new and improved online bible study programs and sacramental preparation programs digitally to help you minister with flexibility. Go to www.ascensionpress.com to view all our offerings
---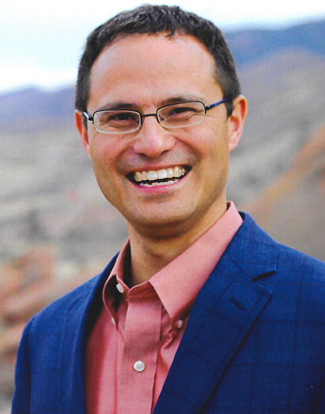 Dr. Edward Sri is a theologian, well-known Catholic speaker, and author of several best-selling books. His work with Ascension includes study programs such as A Biblical Walk Through the Mass, No Greater Love: A Biblical Walk Through Christ's Passion and Mary: A Biblical Walk with the Blessed Mother. Several of Dr. Sri's programs were filmed on-site in the Holy Land, and feature immersive video explorations of the sacred sites where Jesus, Mary, and the Apostles lived and died.
Dr. Sri is the host of the acclaimed Ascension podcast All Things Catholic with Dr. Edward Sri. Together with Curtis Martin, Dr. Sri is a founding leader of the Fellowship of Catholic University Students (FOCUS), of which he serves as senior vice president of Apostolic Outreach.
Dr. Sri lives with his wife Beth and their children in Colorado.