Catholics have the ability to celebrate Halloween better. Halloween can be reduced to a glorification of gore, terror, fear, and even the demonic, but it really points to something much greater. When Christians think of death, we recall that Jesus conquered death, and has purchased for us the rewards of eternal life. In fact, we should remember our death everyday, and allow it to spur us toward holiness.
So don't turn off the lights and stay home. Celebrate in the right way, a way that reminds Halloween of its baptismal promises.
Snippet from the Show
When you and I encounter a reminder of death it should turn us toward the bright place of immortality. We should be turned toward holiness and sanctity.
---
Meet Your Host, Colin MacIver: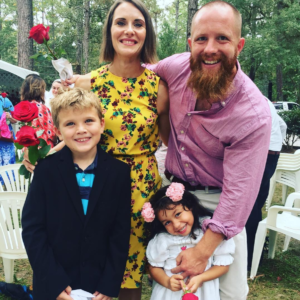 Colin is an enthusiastic transplant to vibrant Louisiana, where he lives with his beautiful wife Aimee and two energetic children, Leo and Zélie. His juggling act involves being a husband, a dad, a teacher, a youth minister, a musician and a national Ascension content creator and trainer.
In his spare time, he eats too many crawfish, savors king cake, plays one-on-one kickball with his son, and tries, for the life of him, to properly load the dishwasher.
Check out Colin's latest work with Ascension: Power and Grace: A Guide to the Catholic Sacraments and Quick Catholic Lessons with Fr. Mike.