We have three reactions when we remember our death: trying to forget it by focusing on pleasure (eat, drink, and be merry), panicking and living in fear, or fixing our gaze on God and the promise of life after death. The third option is definitely the best.
A number of years ago, I encountered a woman who was very sick, and was planning her own funeral. She had such faith and was living her last days in complete trust in God and the promise of heaven, which is exactly how we should strive to live everyday.
Snippet from the Show
"When we remember our death our anxieties actually shrink because we realize the great promise of what's before us."
---
Meet Your Host, Colin MacIver: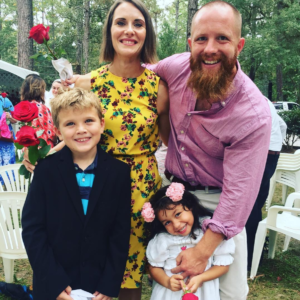 Colin is an enthusiastic transplant to vibrant Louisiana, where he lives with his beautiful wife Aimee and two energetic children, Leo and Zélie. His juggling act involves being a husband, a dad, a teacher, a youth minister, a musician and a national Ascension content creator and trainer.
In his spare time, he eats too many crawfish, savors king cake, plays one-on-one kickball with his son, and tries, for the life of him, to properly load the dishwasher.
Check out Colin's latest work with Ascension: Power and Grace: A Guide to the Catholic Sacraments and Quick Catholic Lessons with Fr. Mike.