Navigating Confirmation preparation with teenagers in today's times is not easy. Today, Colin MacIver and I discuss his newest book, The Catechists Field Guide to Confirmation, how to reach the hearts of teenagers, and how to implement practical tools to create the best confirmation experience for candidates.
Snippet from the Show


The main goal of Confirmation is not to check off a box in Sacramental preparation, it's to reach the hearts of candidates and form them into lifelong disciples of Christ.
---
Shownotes
Tips for Confirmation Prep in COVID
Learn to adapt to your circumstances. Find a way to balance in-person and virtual experiences. 
Make sure you build rapport and a relationship with the candidates. Try to listen to the hearts of the candidates, let them ask questions, and engage with them in intentional conversation. 
Create a zone of freedom where candidates can share honestly and freely.
Keep groups small ( either in-person or virtually) so candidates feel seen and also comfortable to share. 
Engage with the parents of the candidates and find out why they would like their teens to be confirmed. 
Practical Takeaways
Keep focused on the main goal of Confirmation, which is forming lifelong disciples of Christ. Remembering the main goal will help you persevere through the more tedious tasks involved in Confirmation preparation.

Understand the starting point of the candidates and the parents. Try to understand how they see things and be ready to listen to their disposition. Ask good questions and let them ask questions as well.

Find ways to empower the parents. Encourage them to be the primary catechists of their teenagers at home. Equip them to be role models in the faith and encourage them to engage in authentic and intentional conversations about Christ at home. The role of the parent in Confirmation prep is very important. The experience of Confirmation for the candidates will be more fruitful if the parents are actively involved in the process.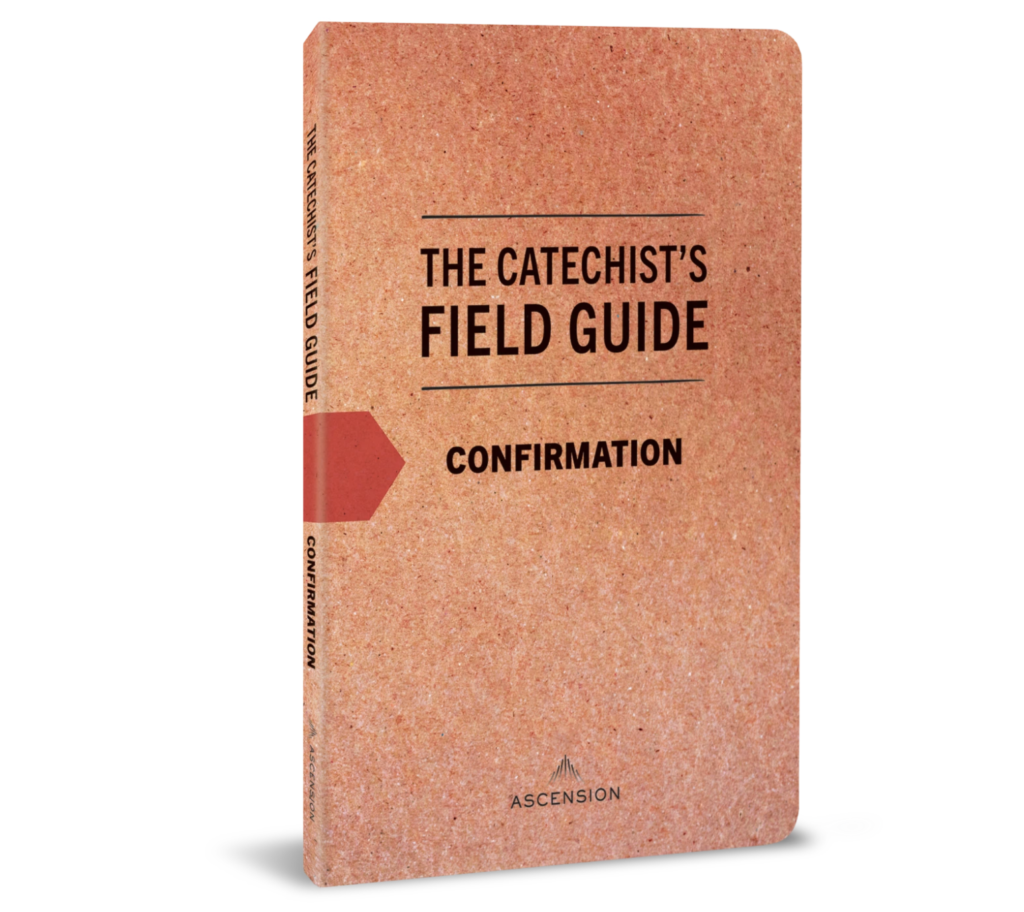 The Catechist's Field Guide to Confirmation takes the fear and stress out of being a Confirmation catechist. The prospect of volunteering as a Confirmation catechist can be intimidating and even a little confusing. But The Catechist's Field Guide offers a clear vision of your mission as a catechist and how to achieve it.
You'll come away understanding the who's, what's, and why's of Confirmation prep, confident in your ability to witness the Faith to your candidates and help raise them up into lifelong discipleship.
The Catechist's Field Guide provides:
Guidance on Confirmation's purpose and nature, keeping you focused on a single, unwavering objective.
Explanations around the 7 "pieces of equipment" the Holy Spirit provides us through our Confirmation, which helps you equip your candidates for a life in Christ.
Insights into those reasons that candidates (and their parents) might have for seeking Confirmation, helping you meet them where they are.
A systematic unpacking of the ways the Holy Spirit's presence "overflows" and pours out of us through his fruits.
The Five-Stage "Roadmap" that helps you smoothly navigate the way to an effective Confirmation prep experience.
Detailed dossiers on the four "types" of Confirmation candidates you'll come across in your time as a catechist (including tips on how to engage each and every one).
Profiles on the four categories of parent's you're likely to encounter as a catechist, advice on how to reach each one, and tips for addressing questions and concerns.
Strategies for transitioning your program digitally to accommodate distance learning, online meetings, and flipped classrooms.
A seasoned high school teacher's advice from the front lines regarding classroom management, reaching teens where they are, and much more.
Resources
Meet Your Hosts
---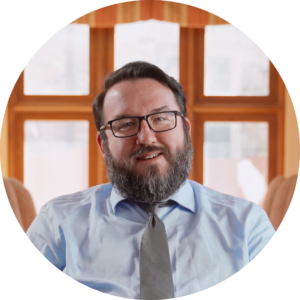 Michael "Gomer" Gormley
Michael spent 17 years in full-time parish ministry and is now the Mission Evangelist for That Man Is You!, a men's apostolate for Paradisus Dei. Michael is a frequent speaker at conferences, retreats, and parish missions all over the US and Canada.
He is the founder and creative director of LayEvangelist.com, and hosts two popular Catholic podcasts: Catching Foxes and Every Knee Shall Bow.
He is married to his college sweetheart, Shannon, and has four beautiful and hilarious children: Kateri, Cecilia, Noah, and Thomas.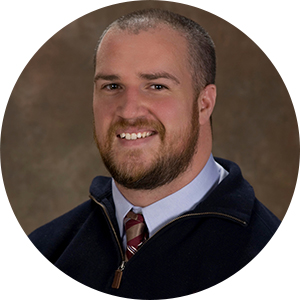 Dave VanVickle
Dave VanVickle fell in love with the Lord at the age of fourteen and has since dedicated his life to bringing others into a radical relationship with Christ.
He is a speaker and retreat leader who focuses on proclaiming the universal call to holiness, authentic Catholic spirituality, spiritual warfare and deliverance. Additionally, Dave has over ten years of experience assisting Priests with their ministries of exorcism and deliverance.
Dave married his late wife Amber in 2010. He now resides in Pittsburgh with his five children: Sam, Max, Judah, Josie and Louisa.