How do you react when everything goes right? It doesn't happen often, but sometimes God's providence takes over and things seem to work out on their own.

This just happened when I was trying to move a piano. After failing on my own to find someone to hire, I ran into a random person who offered to help me free of charge.

It's not always as obvious as my encounter with the piano man, but when it happens, it's a reminder of the resurrected Christ working in our lives.

Snippet from the Show
"There is evidence of God's providence in your path today that you haven't noticed."
Meet Your Host, Colin MacIver: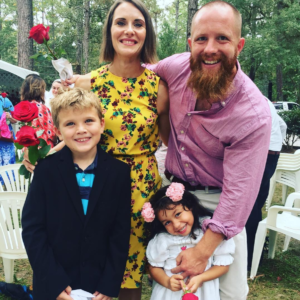 Colin is an enthusiastic transplant to vibrant Louisiana, where he lives with his beautiful wife Aimee and two energetic children, Leo and Zélie. His juggling act involves being a husband, a dad, a teacher, a youth minister, a musician and a national Ascension content creator and trainer.
In his spare time, he eats too many crawfish, savors king cake, plays one-on-one kickball with his son, and tries, for the life of him, to properly load the dishwasher.
Check out Colin's latest work with Ascension: Power and Grace: A Guide to the Catholic Sacraments and Quick Catholic Lessons with Fr. Mike.