If you were baptized, you are called to be a prophet. That doesn't mean that you'll be predicting the Second Coming, but you are called to speak the truth with clarity and charity. This means comforting the afflicted, and afflicting the comforted.

Comforting the afflicted often means reassuring people of God's love for them, and his plan for their life. Afflicting the comforted often means speaking harsh truths that people don't want to hear.
3 Steps to Afflicting the Comforted
Make sure you're actually speaking the truth of God, and not just your personal opinion.
Be willing to be rejected and even ridiculed.
Be genuinely charitable.
Snippet from the Show
"A prophet doesn't speak their own words, they listen to the Word of God and then speak it with clarity and charity."

---
Meet Your Host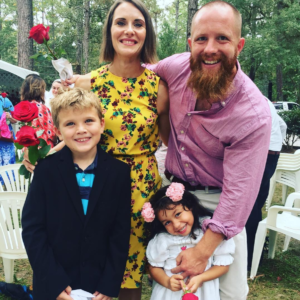 Colin is an enthusiastic transplant to vibrant Louisiana, where he lives with his beautiful wife Aimee and two energetic children, Leo and Zélie. His juggling act involves being a husband, a dad, a teacher, a youth minister, a musician and a national Ascension content creator and trainer.
In his spare time, he eats too many crawfish, savors king cake, plays one-on-one kickball with his son, and tries, for the life of him, to properly load the dishwasher.
Email Colin at thetightropepodcast@ascensionpress.com
Check out Colin's latest work with Ascension: Power and Grace: A Guide to the Catholic Sacraments and Quick Catholic Lessons with Fr. Mike.