There's likely going to be two types of people who will need to be reached once the churches reopen. Those who have become used to not going to Mass and won't come back to church once the doors reopen. Then there's some who have been doing some soul searching during quarantine.
For the former, we will have to work pretty hard to get them back into the pews because they have found they are just fine without Jesus and church. The latter are more spiritually sensitive than before quarantine. They will be looking for churches, looking for God for clarity, purpose, and hope. They will be right there when the doors open again, hungry, and thirsty for the Word. This means there will be new faces to welcome and opportunities to evangelize.  
Either way, we need to preach the gospel with such clarity and conviction that it cuts to the heart and brings people back to Jesus.
Snippet From the Show
It's time that "we ourselves–not in a formal way, but in a way that's very interpersonal–preach the gospel in such a way that it cuts to the heart and invites them back to church with us."
---
Meet Your Host, Colin MacIver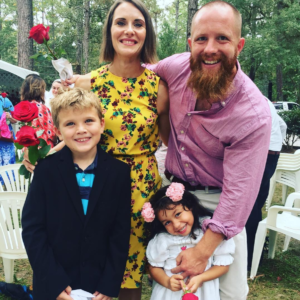 Colin is an enthusiastic transplant to vibrant Louisiana, where he lives with his beautiful wife Aimee and two energetic children, Leo and Zélie. His juggling act involves being a husband, a dad, a teacher, a youth minister, a musician and a national Ascension content creator and trainer.
In his spare time, he eats too many crawfish, savors king cake, plays one-on-one kickball with his son, and tries, for the life of him, to properly load the dishwasher.