There are often many obstacles to evangelization and discipleship. Today, we answer some listener questions about balancing discipleship and parish programs, how to draw someone into the Church if the liturgy at your home parish isn't done well, and how to make Catholicism less intimidating for those hesitant to learn more.
Snippet from the Show
"Very few times in the Christian life is prayer always consoling or emotional. It is our dedication to God, and him above all, that sanctifies us and draws us into deeper communion with him."
---
Shownotes
Question 1- Balancing Discipleship and Parish Programs

I love the podcast. I've been listening to this for the last couple of weeks and find it really helpful and enlightening.
My question is this….I'm a lay person who is not on staff at my local parish. I do have a good relationship with my pastor and priests as well as some of the parish staff. I really feel called to spread the gospel and help my parish community grow in relationship with Jesus. When I talk to the pastor and/or staff members on discipling, I get a very mixed message. Some seem interested in what I am saying, but don't seem interested in my help. Others feel like they're too busy to consider different ideas or things. What do you think the best approach with this would be? I don't want to give up on it, but I need some guidance.
I'm getting ready to start a Men's prayer group and have been discipling others intentionally and unintentionally for a while. I get a lot of responses from guys specifically that when they go to another program or serve in another ministry, Jesus is barely mentioned or they aren't sure what they are supposed to do as a follower. This usually leads to a feeling of being stuck or indifference so they stop being active in the community.
Question 2- Bad Liturgies
Love the podcast. I recommend it to my RCIA team for their "professional development."
Question for you: How do you evangelize someone if you "cannot" bring them to mass with you?  The parish I attend has bad music and bad preaching, and I just foresee that dousing whatever spark might be present in their soul.  I recognize that I can do a lot outside of mass and that the Holy Spirit is not bound by our limitations, but eventually, they will need to have that experience and I have a hard time envisioning that it will be a positive one.  Thanks!
Question 3- Making Catholicism Less Intimidating

As I've grown in my own spiritual life (aided in no small part by your work on the podcast), I have encountered several people who expressed that they found the Catholic Church intimidating and a little scary. These are people who are open to the idea of Catholicism being the truth, but there seems to be something about Catholic services that causes some people to have a barrier to entry that isn't the case for protestant churches. On one hand, there might be some good to this, as it could indicate that the person intuitively knows there's something real and substantively different going on in a Catholic Church that isn't happening in a protestant service, but on the other hand, it might be causing people pause who would otherwise be moving towards the Church. So my question is in three parts:
Part 1: If I am engaging such a person in evangelical dialogue directly, my first instinct is to invite them to mass with me and my family. Is there anything else specific I can do or say to help lessen their fears?
Part 2: What can I do as an average member in the pews every Sunday that might help provide a more warm and inviting presence to newcomers?
Part 3: Is there anything that can be done at the Parish staff level (or higher) that can address this also?
Resources
---
---
Meet Your Hosts
---
---
---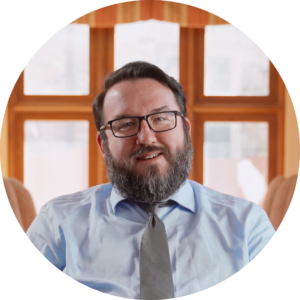 Michael "Gomer" Gormley
Michael spent 17 years in full-time parish ministry and is now the Mission Evangelist for That Man Is You!, a men's apostolate for Paradisus Dei. Michael is a frequent speaker at conferences, retreats, and parish missions all over the US and Canada.
He is the founder and creative director of LayEvangelist.com, and hosts two popular Catholic podcasts: Catching Foxes and Every Knee Shall Bow.
He is married to his college sweetheart, Shannon, and has four beautiful and hilarious children: Kateri, Cecilia, Noah, and Thomas.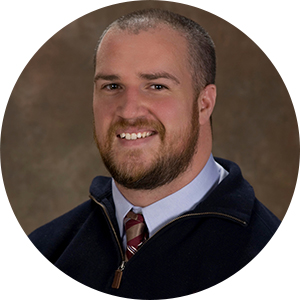 Dave VanVickle
Dave VanVickle fell in love with the Lord at the age of fourteen and has since dedicated his life to bringing others into a radical relationship with Christ.
He is a speaker and retreat leader who focuses on proclaiming the universal call to holiness, authentic Catholic spirituality, spiritual warfare and deliverance. Additionally, Dave has over ten years of experience assisting Priests with their ministries of exorcism and deliverance.
Dave married his late wife Amber in 2010. He now resides in Pittsburgh with his five children: Sam, Max, Judah, Josie and Louisa.