Following through with our decisions can often feel overwhelming and paralyzing. Dr. Sri teaches us today about the virtue of decisiveness, and how God wants us to set us free from the fears that hold us back from committing to our decisions.
Snippet from the Show
"Our indecisiveness often keeps us from living in God's peace."
---
Shownotes
Do you ever agonize over decisions? Our indecisiveness often keeps us from living in God's peace. The virtue of decisiveness helps us follow through with our decisions so we don't lose our interior peace. There are two main ways that we all struggle with decisiveness; delay in execution, and withdrawing from a good decision.

Delay in Execution: We know we have to make a decision but it's challenging, so we hesitate and delay following through. This is commonly caused by our fears. Fear of failure, suffering, change, and people's opinions  often keep us from fully embracing the decisions we know we need to make. We must remember that no matter what happens, God is always in control.
We know that in everything God works for good with those who love him, who are called according to his purpose.– Romans 8:28
Withdrawing from a Good Decision: We also often pull back and turn around after we have already made a good decision. This occurs because we lack courage and we have a divided heart. God wants us to face our decisions with determination, like Jesus. 
"When the days drew near for him to be received up, he set his face to go to Jerusalem." – Luke 9:53
"When we realize it is time to give something up, make a change, turn away from sin, have a difficult conversation with someone, end a relationship, end a job, move to a new place, or take on a new challenge, when we come to realize what we need to do, we need to act decisively. The moment calls us to act not with a half-hearted, hesitant yes, we need to press forward with determination like a soldier going into battle resisting the wayward emotions that will try to stop us. We need to keep our eye on the goal and like Jesus set our face toward Jerusalem. We must move forward with our good decision and not look back at our attachments and disordered emotions because if we look back, we likely will go back. Fear of failure, suffering, and what other people think affect us." – The Art of Living, 95
Resources
---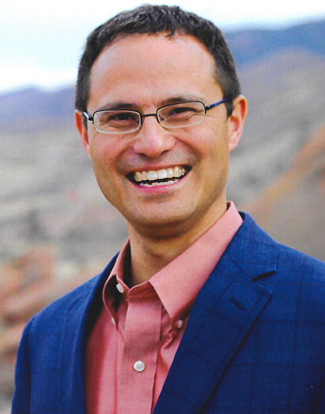 Dr. Edward Sri is a theologian, well-known Catholic speaker, and author of several best-selling books. His work with Ascension includes study programs such as A Biblical Walk Through the Mass, No Greater Love: A Biblical Walk Through Christ's Passion and Mary: A Biblical Walk with the Blessed Mother. Several of Dr. Sri's programs were filmed on-site in the Holy Land, and feature immersive video explorations of the sacred sites where Jesus, Mary, and the Apostles lived and died.
Dr. Sri is the host of the acclaimed Ascension podcast All Things Catholic with Dr. Edward Sri. Together with Curtis Martin, Dr. Sri is a founding leader of the Fellowship of Catholic University Students (FOCUS), of which he serves as senior vice president of Apostolic Outreach.
Dr. Sri lives with his wife Beth and their children in Colorado.