Today the Catholic Church celebrates the feast of the Virgin Mary's nativity. Mary's life is a source of wisdom for all of us, particularly when we face uncertain seasons and moments in life. In this episode, Dr. Sri unpacks the mystery of Mary's fiat, and shows us how we can learn from Mary when life takes unexpected turns.
Snippet from the Show


Mary's fiat was not a passive surrender, but rather a joyful abandonment and longing to fulfill the dreams of her beloved God.
---
Shownotes
Today the Catholic Church celebrates the feast of Mary's nativity. As we reflect on Mary's life, I invite you to ask Mary for her trust and confidence in God when you face unexpected seasons or moments in life. Mary walked by faith and not by sight, she trusted God and continually collaborated with God's surprising plans for her life. Mary's trust in God is most clearly seen in the Annunciation, where she gives her "fiat". Mary's joyful acceptance of the mission entrusted to her by God, changed the course of human history.
The Annunciation- Mary's Fiat
In the sixth month the angel Gabriel was sent from God to a city of Galilee named Nazareth, to a virgin betrothed to a man whose name was Joseph, of the house of David; and the virgin's name was Mary. And he came to her and said, "Hail, full of grace, the Lord is with you!" But she was greatly troubled at the saying, and considered in her mind what sort of greeting this might be. And the angel said to her,  "Do not be afraid, Mary, for you have found favor with God.  And behold, you will conceive in your womb and bear a son, and you shall call his name Jesus.

He will be great, and will be called the Son of the Most High;

and the Lord God will give to him the throne of his father David,

and he will reign over the house of Jacob for ever;

and of his kingdom there will be no end."

And Mary said to the angel, "How can this be, since I have no husband?" And the angel said to her,

"The Holy Spirit will come upon you,

and the power of the Most High will overshadow you;

therefore the child to be born will be called holy,

the Son of God.

 And behold, your kinswoman Elizabeth in her old age has also conceived a son; and this is the sixth month with her who was called barren. For with God nothing will be impossible."  And Mary said, "Behold, I am the handmaid of the Lord; let it be to me according to your word." And the angel departed from her. – Luke 1:26-38
At the Annunciation, we see Mary's awe, fear, and beautiful desire to collaborate with God's daunting mission for her. Mary was a young virgin girl who probably never expected to be chosen by God for such a grand mission. The miracle of the incarnation in her virginal body was unprecedented for her time. She had nothing to compare her situation to, there is no story in the old testament similar to hers. Despite the uncertainty of her mission, Mary was obedient to God's will and eagerly desired to carry out God's salvific will in her life. Mary's "yes" is very different than  Zechariah "yes" to God's plan when he found out Elizabeth was going to bear a child her in her old age. Zechariah who was a wise and old priest, did not trust God right away, he doubted initially. Mary on the other hand, had hope and knew that nothing was impossible for God.  
Mary made herself a servant of God, not in an oppressive way but in a beautiful way centered on self-denial out of love for God. Mary didn't use her life for her own purposes, she freely gave her life back to God and followed God's dreams. Mary's fiat was not a passive surrender, but rather a joyful abandonment to God's will. Mary loved God so much that she longed to fulfill the desires of her beloved God. She trusted God with something that had never been seen in human history. If God brought about salvation through Mary's fiat, imagine how much God can do with your fiat. Don't be afraid when God changes your plans, allow him to surprise you and carry you through the unexpected. 
Resources
---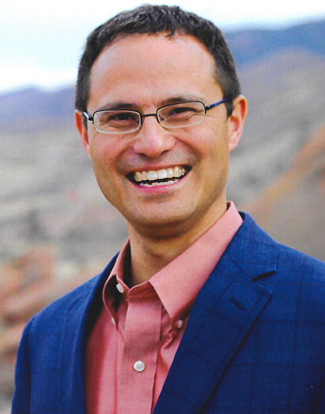 Dr. Edward Sri is a theologian, well-known Catholic speaker, and author of several best-selling books. His work with Ascension includes study programs such as A Biblical Walk Through the Mass, No Greater Love: A Biblical Walk Through Christ's Passion and Mary: A Biblical Walk with the Blessed Mother. Several of Dr. Sri's programs were filmed on-site in the Holy Land, and feature immersive video explorations of the sacred sites where Jesus, Mary, and the Apostles lived and died.
Dr. Sri is the host of the acclaimed Ascension podcast All Things Catholic with Dr. Edward Sri. Together with Curtis Martin, Dr. Sri is a founding leader of the Fellowship of Catholic University Students (FOCUS), of which he serves as senior vice president of Apostolic Outreach.
Dr. Sri lives with his wife Beth and their children in Colorado.