Making small sacrifices is not just for Lent, because sacrifices and penance are necessary. As Christ said:
"If any man would come after me, let him deny himself and take up his cross daily and follow me" (Luke 9:23).
And this is true all year long. But when Jesus said to deny yourself, he didn't mean to always go against what you want. Really. He meant there are things I want that will not make me more like him—a lot of things, actually. So following him often means dying to self by denying myself those things.
Mortifications—little deaths to self—make us more like Jesus and can be offered up for the sanctification of the world and others. Mortification can come in many different forms. It's not always denying yourself something you want. Sometimes it means doing something you don't want. Sloth or greed can cause us to not do things we should do. Choosing not to be slothful or greedy often means doing something for someone else—and this is a little death to self.
Love is the not-so-secret ingredient that helps us die to self. The entire gospel and Jesus' life are about love. He is constantly telling us and showing us how to love one another and God. That's because when we learn to love, dying to self becomes so much easier since we start living for God and others. Life is hard when we're selfish, but when we live for love we see what Christ means when he says "my yoke is easy, and my burden is light" (Matthew 11:30).
You may also like No Greater Love: A Biblical Walk Though Christ's Passion
---
---
Meet Fr. Mike Schmitz
Fr. Mike Schmitz serves as Director of Youth and Young Adult Ministry for the Diocese of Duluth and as chaplain for the Newman Catholic Campus Ministry at the University of Minnesota-Duluth.
He is a presenter in Ascension's Chosen, Altaration, and The 99 programs, and has a channel on Ascension Presents. He is also the host of the Ascension podcasts The Bible in a Year and The Catechism in a Year.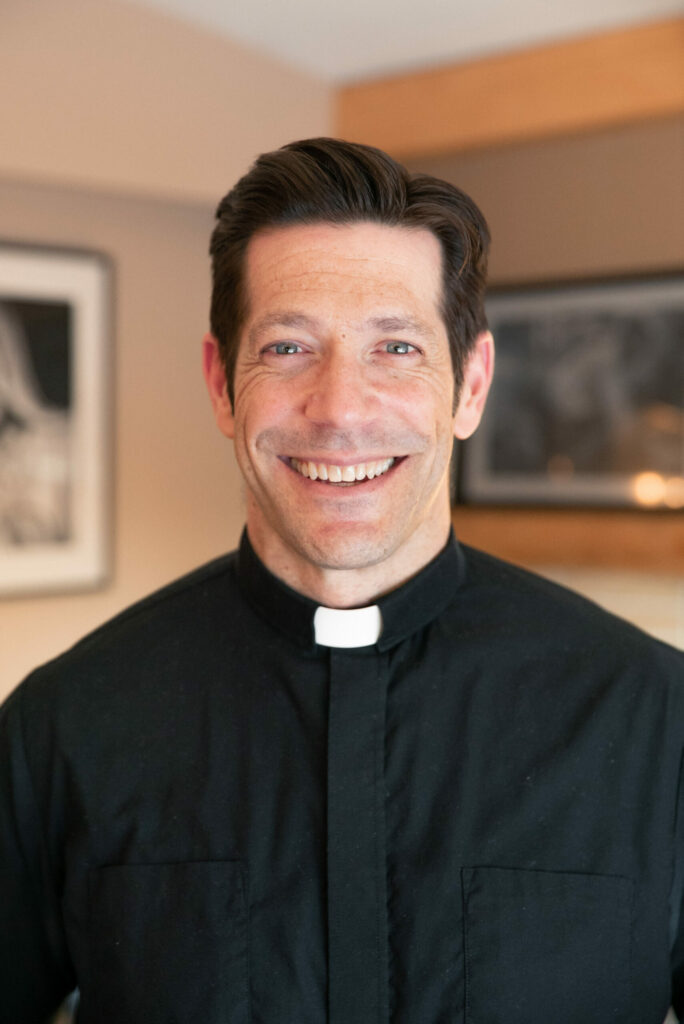 ---
---