Advent is a season of expectation, longing and hope. No matter how chaotic the world may be around us, we place our joy and hope in Christ because we know he will save us. Today, Dr. Sri unpacks a prophecy in the book of Isaiah that brings us to the heart of advent and also offers us hope in our turbulent times. By understanding the biblical context of Christ's birth, we can enter more deeply into this beautiful season in the Church.
Snippet from the Show


Advent is a season of longing and hope for a Savior who can make all things new.
---
Shownotes
Advent is a season of expectation, longing and hope. It is a time when we yearn for the coming of Christ in our hearts. This year, Advent is a great opportunity to remember that our hope is in Jesus Christ. In the midst of all the uncertainty, chaos and darkness in the world, we remember our need for a Savior. Remembering the story of ancient Israel in the old testament also encourages us and strengthens our hope in difficult times.
---
---
The Peaceful Kingdom Prophecy
"There shall come forth a shoot from the stump of Jesse,
and a branch shall grow out of his roots." ( Isaiah 11:1-2)
This prophecy found in the book of Isaiah brings us to the heart of advent and also offers us some hope. In this prophecy, Isaiah refers to Jesus Christ, who will be the one who restores the Davidic Kingdom.
---
---
Biblical Background
This prophecy refers to the rise and fall of the Davidic Kingdom of ancient Israel. King David founded a kingdom in Israel that flourished for some time. The Kingdom was symbolized by a tree, and it was often seen as the tree where all the nations would find shelter. Jesse was the father of King David. Although the Davidic Kingdom was successful for many years, in 586 BC the Babylonians invaded Jerusalem which led to destruction of the city, the temple, and the dynasty. The glorious tree was reduced to a stump, the Davidic Kingdom was destroyed and no king ruled over the Israelites for 600 years until the coming of Christ. Consequently, the Israelites entered into a long period of suffering and exile.
However, the prophet Isaiah prophesied that God will not abandon his people, that a branch will grow from roots of the stump of Jesse.The branch symbolizes hope and confidence that the Davidic line will be restored and that there will be great peace. This hope was prophesied throughout the Old testament and it is fulfilled in Jesus Christ, who came from the line of King David and came to rescue Israel as the Messiah.
"Behold, the days are coming, says the Lord, when I will raise up for David a righteous Branch, and he shall reign as king and deal wisely, and shall execute justice and righteousness in the land."– Jeremiah 23:5
"In those days and at that time I will cause a righteous Branch to spring forth for David; and he shall execute justice and righteousness in the land."-Jeremiah 33:15
"Hear now, O Joshua the high priest, you and your friends who sit before you, for they are men of good omen: behold, I will bring my servant the Branch."-Zechariah 3:8
"and say to him, 'Thus says the Lord of hosts, "Behold, the man whose name is the Branch: for he shall grow up in his place, and he shall build the temple of the Lord."-Zechariah 6:12
Advent is an opportunity to welcome Jesus into our hearts and to rescue us from our sin. Jesus comes to bring peace from within and to rescue us from the exile in our hearts that keeps us away from God.
---
---
Entering into Advent: Practicals
Advent is a time where we can receive many graces if we allow Christ into our hearts. Here are a few practicals to help you enter into advent:
Make a sacrifice. Advent is a penitential season, make sure you do some type of penance.
Pray. Make time to cultivate your relationship with Christ:
Read Jesus' infancy narratives in the Gospels; Matthew 1-2, Luke 1-2 .
Read Advent devotional books:
Implement family traditions in your home. Listen to my advent episode from last year- 10 family Advent traditions
Resources
Visit Dr. Sri's website at https://edwardsri.com/
Subscribe to our show by texting "allthingscatholic" to 33-777
Find more of Dr. Sri's episodes at ascensionpress.com/allthingscatholic
Ascension is pleased to offer our new and improved online bible study programs and sacramental preparation programs digitally to help you minister with flexibility. Go to ascensionpress.com to view all our offerings!
---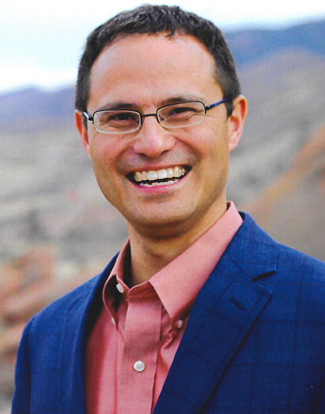 Dr. Edward Sri is a theologian, well-known Catholic speaker, and author of several best-selling books. His work with Ascension includes study programs such as A Biblical Walk Through the Mass, No Greater Love: A Biblical Walk Through Christ's Passion and Mary: A Biblical Walk with the Blessed Mother. Several of Dr. Sri's programs were filmed on-site in the Holy Land, and feature immersive video explorations of the sacred sites where Jesus, Mary, and the Apostles lived and died.
Dr. Sri is the host of the acclaimed Ascension podcast All Things Catholic with Dr. Edward Sri. Together with Curtis Martin, Dr. Sri is a founding leader of the Fellowship of Catholic University Students (FOCUS), of which he serves as senior vice president of Apostolic Outreach.
Dr. Sri lives with his wife Beth and their children in Colorado.