Lent is just around the corner and in this episode, Dr. Sri offers guidance in preparing for the Lenten season. He describes four different characteristics that each of us should strive to attain in our penances. He also offers ideas for what might be good goals in prayer, fasting, and almsgiving to strive for this Lent.
Snippet from the Show
Prepare your heart to meet God in the unexpected.
---
Shownotes
Not Just in Lent
In the season of Lent, there is a strong emphasis on penance. We are encouraged to pray, fast, and give alms. What each person does in these three areas may be unique but we are all called to do something. However, Lent is not the only time we are meant to pray, fast, and give alms. As disciples, we are called by Jesus to pray, fast, and give alms, throughout the year…at all times. Lent is a reminder to grow in these areas.
Be Generous
It is important to be prudent when deciding our prayer, fasting, and almsgiving. However, we must also strive to be generous in these areas. It is important to create space in our lives and hearts for prayer. We need to acknowledge the poor and give to them in whatever way we can. We need to deny ourselves for the sake of our salvation and others.
Be Moderate
St. Francis de Sales says, "Steady, moderate sobriety is preferable to periods of great self-indulgence." Don't push yourself too much this Lent. Do something that you can carry over into your life throughout the year.
Be Ready for an Unexpected Lent
For those who believe in the love of God and love him, the most varied circumstances that condition one's existence are not seen as simply dictated by chance or by the blind laws of nature, but they are all guided by this love. These are occasions and means by which God serves to bring his work of sanctification to completion. He conceals himself behind all the events of one's life: a given health condition for example, or some particular cause for disappointment, an unexpected change in program due to a new set of circumstances. He lies behind the particular state of life one has set out on, a sudden trial of a moral nature, or any kind of difficulty found at work. He hides himself behind the fact that we find ourselves to be at a specific place, next to a specific person. Everything, for the one who loves God, even the very mistakes of the past, acquires positive meaning, because through all these circumstances, one can experience the love of God who wants to guide us toward sanctity.
-Servant of God Chiara Lubich
Upcoming Events with Dr. Sri
Feb. 10: St. Stephen Catholic Church Parish Event – Speaker Series – Bentonville, AR
Feb 11: Diocese of Little Rock Men's Conference – Little Rock, AR
Feb 17-18: St. Mary Magdalen Church – Simpsonville, SC
Mar 1: St. Joseph Church Parish Mission – Avon Lake, OH
Mar 2-3: St. Michael Parish Mission – North Andover, MA
Mar 3-4: Diocese of Springfield Catholic Life Eucharistic Conference – Springfield, MA
Mar 16: Faith & Wine – Ft. Myers, FL
Mar 17-18: Catholic Men's Conference @ St. Robert Parish – Grand Rapids, MI
Mar 22-23: St. Michael Parish Mission – Prior Lake, MN
Mar 24-25: Archdiocesan Men's Conference – Dubuque, IA
Apr 13: Legatus – Denver, CO
Apr 15: Diocese of Wichita – Couples Retreat – Wichita, KS
Apr 19-20: St. Paul Center Priest Conference – Lakeway, TX
Resources
Visit Dr. Sri's website at www.edwardsri.com and to book online events with Dr. Sri email events.edwardsri@gmail.com
Find more of Dr. Sri's episodes at www.ascensionpress.com/allthingscatholic
Ascension is pleased to offer our new and improved online bible study programs and sacramental preparation programs digitally to help you minister with flexibility. Go to www.ascensionpress.com to view all our offerings
---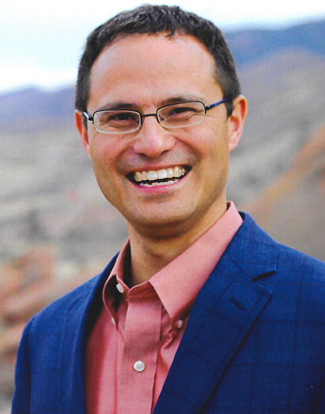 Dr. Edward Sri is a theologian, well-known Catholic speaker, and author of several best-selling books. His work with Ascension includes study programs such as A Biblical Walk Through the Mass, No Greater Love: A Biblical Walk Through Christ's Passion and Mary: A Biblical Walk with the Blessed Mother. Several of Dr. Sri's programs were filmed on-site in the Holy Land, and feature immersive video explorations of the sacred sites where Jesus, Mary, and the Apostles lived and died.
Dr. Sri is the host of the acclaimed Ascension podcast All Things Catholic with Dr. Edward Sri. Together with Curtis Martin, Dr. Sri is a founding leader of the Fellowship of Catholic University Students (FOCUS), of which he serves as senior vice president of Apostolic Outreach.
Dr. Sri lives with his wife Beth and their children in Colorado.