This week, we pause to meditate on our identity, purpose, and desire.
Identity: We are the children of God. It's who we are at the center of who we are. Pause and ask God, who am I?
Purpose: If we are the children of God, then our purpose is to love and live as God does. There might sense of purposelessness, so we dive deeper into screen time. If so, then there's a need for restoring the sense of purpose by doing chores and cultivating your relationships with others.
Desire: What do you really want? What do you seek?
Snippet from the Show


When we act poorly, it's often because we've forgotten who we essentially are; children of God.
Meet Your Host: Colin MacIver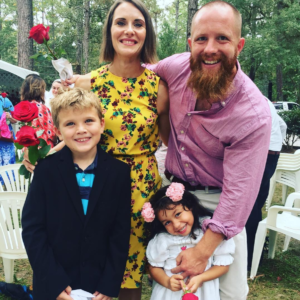 Colin is an enthusiastic transplant to vibrant Louisiana, where he lives with his beautiful wife Aimee and two energetic children, Leo and Zélie. His juggling act involves being a husband, a dad, a teacher, a youth minister, a musician and a national Ascension content creator and trainer.
In his spare time, he eats too many crawfish, savors king cake, plays one-on-one kickball with his son, and tries, for the life of him, to properly load the dishwasher.