Are you ready for summer? Well, ready or not, here it comes! Summer can easily fill up with activities, projects, and trips, so in today's episode, Danielle offers ideas on how to really savor these summer months.
Snippet from the Show
Find times to be truly present wherever you are and with the people around you.
---
Shownotes
My new book, Whisper: Finding God in the Everyday, is available to order! 
Be present.
Everything from maxed out schedules to our precious smartphones seems designed to pull us away from the present moment. But there is so much joy to be found in being truly present and soaking up all of the experiences you will have this summer. Make a plan to limit distractions and be fully present.
Make a list.
You can do this yourself, but I really recommend making it a family effort. Make a list of all the little things you want to do this summer. Go out for ice cream. Watch a movie outside. Go to a concert in the park. Write up your list together, and then post it on the fridge. Anytime you are bored or find yourself free this summer, consult the list and pick an activity!
Eat fresh foods.
Go to a farmer's market or buy fresh produce from a local farm. Try some new foods and make salads a regular menu item. This way, you can really taste the joys of the season!
Do something new.
Take a class, sign up for a race, try a zip line. What activity or experience would you like to have? You can make this a personal challenge, or enlist your husband's involvement or do it together as a family. Challenge yourself!
Read!
Many libraries have summer reading programs for kids, but why should the kids have all the fun? Look for some way to add more reading to your days this summer, at the beach, at the park, or in the hammock in your own backyard. What are some of your favorite fiction recommendations? I want to know!
Invite people over.
Sometimes we have anxiety about practicing hospitality, but the summer makes it casual and easy. Invite friends for a barbecue or invite another family over to enjoy your backyard fire pit some evening. Put the excuses away, and invest in building relationships and community!
Listener Question (26:58)
At the end of today's show, I answer a question from listener Amanda who is struggling to keep up with laundry and feeling overwhelmed.  I share my ideas, but I would love it if you shared some as well. Send me your best management tips for keeping up with laundry in a busy family.
---
ANNOUNCEMENTS
Join our Girlfriends Podcast Facebook group!
To go beyond the podcast, join us at the Girlfriends Community, an encouraging and supportive online community for Catholic women from all walks of life.
RETREAT
You're Worth It! A Retreat for Women
Find out more about bringing this unique event for women to your parish, group, or community. Read more and request more information here.
Or find out more about having me come speak at your parish or conference.
CONTACT
Email Danielle Bean
Rate and Review Girlfriends in iTunes
Leave voice feedback
Girlfriends on Facebook, Danielle Bean on Facebook, Twitter, Instagram, and Voxer
---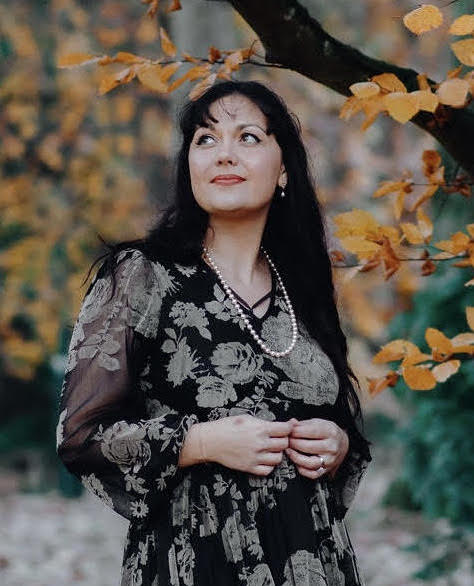 Megan Madden
Megan Madden is a homeschooling mother with a passion for writing and speaking on authentic femininity and virtuous womanhood. In 2017, she began graduate studies in marriage and family at the International Theological Institute in Austria. After moving to Kraków, Poland to work with university students, Megan more personally continued her research on the complementarity of man and woman, particularly on the question of what it means to be a woman. She delved into the study of renowned Catholic writers on women such as St. Edith Stein, Gertrude von le Fort, Alice von Hildebrand, St. John Paul II, and St. Teresa of Avila.
The results were the development of Megan's online ministry A Mother's Lace, as well as speaking opportunities and her book with Ascension: Mary, Teach Me to Be Your Daughter.
Megan lives outside of Oxford, England with her husband, who is a lecturer in theology, and their five children.