What does it mean to think Christologically? How do you put Christ at the center of all thought? Intimacy with Christ is a goal in the Christian life, but the how and why for this goal are not easily understood. Michael Gormley and Dave VanVickle are joined by Fr. Gregory Pine, O.P. to discuss the difference between thinking about Christ and thinking with Christ.
Snippet from the Show
In all things, seek the face of God.
---
Shownotes
Meet Our Guest: Fr. Gregory Pine, O.P.
Fr. Gregory Pine, O.P. is a Dominican friar (Order of Friars Preachers) of the Province of Saint Joseph, which is located in the Northeastern portion of the United States.
Crediting the intercession of St. Thomas Aquinas in his discernment, Fr. Gregory joined the Order after graduating from Franciscan University of Steubenville, where he studied math as well as humanities and Catholic culture. After being ordained as a priest in 2016, he served as parochial vicar at St. Louis Bertrand Parish in Louisville, KY, where he also worked as an adjunct professor at Bellarmine University. He then served as the assistant director of campus outreach for the Thomistic Institute based in Washington, D.C. He has completed the coursework for doctorate in dogmatic theology at the University of Fribourg in Switzerland, concentrating on the Christology of St. Thomas Aquinas, and plans to defend his dissertation soon.
Today, Fr. Gregory is an instructor of dogmatic theology at the Dominican House of Studies and an Assistant Director of the Thomistic Institute in Washington, DC.
In addition to his role as one of the hosts of Ascension's new podcast Catholic Classics, Fr. Gregory is also a regular contributor to the popular podcasts Pints with Aquinas, Godsplaining, and The Thomistic Institute and has traveled widely to preach and teach the Catholic Faith.
When he's not reading medieval tomes or administering the sacraments, Fr. Gregory spends his time enjoying great works of fiction and hiking in the nearby mountains.
Meet Your Hosts
---
---
---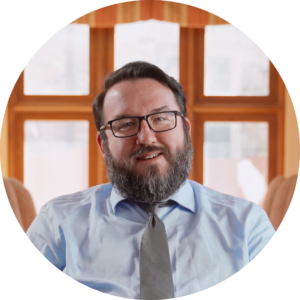 Michael "Gomer" Gormley
Michael spent 17 years in full-time parish ministry and is now the Mission Evangelist for That Man Is You!, a men's apostolate for Paradisus Dei. Michael is a frequent speaker at conferences, retreats, and parish missions all over the US and Canada.
He is the founder and creative director of LayEvangelist.com, and hosts two popular Catholic podcasts: Catching Foxes and Every Knee Shall Bow.
He is married to his college sweetheart, Shannon, and has four beautiful and hilarious children: Kateri, Cecilia, Noah, and Thomas.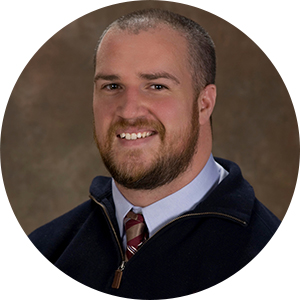 Dave VanVickle
Dave VanVickle fell in love with the Lord at the age of fourteen and has since dedicated his life to bringing others into a radical relationship with Christ.
He is a speaker and retreat leader who focuses on proclaiming the universal call to holiness, authentic Catholic spirituality, spiritual warfare and deliverance. Additionally, Dave has over ten years of experience assisting Priests with their ministries of exorcism and deliverance.
Dave married his late wife Amber in 2010. He now resides in Pittsburgh with his five children: Sam, Max, Judah, Josie and Louisa.
---
Resources