Surrendering to God is difficult. Even the holiest men and women struggled to surrender to God. Fortunately, we can learn from them how to give our lives completely to God. Dr. Edward Sri shares in this episode Mother Teresa's struggle to surrender to God's will for her life. He reveals how we can follow her example.
Snippet from the Show
God will help you do the things you cannot do on your own.
---
Shownotes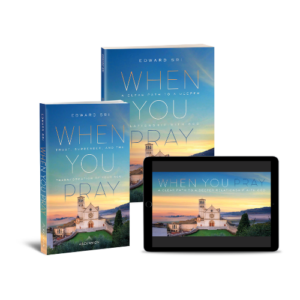 When You Pray:
A Clear Path to a Deeper Relationship with God
You know prayer is important but still find it challenging. Perhaps it's hard to find time, or you're unsure what to do when you pray. Or maybe you feel discouraged by your weaknesses and your inability to overcome them.
If you have any of these feelings, you are not alone. Many of the saints struggled in prayer. They were like us. But each time they fell, they got up again and learned to rely more on God's grace.
What God did in the lives of countless saints, he wants to do in the lives of ordinary people like us. And that's what this study is about: the journey of prayer God wants to take us on.
Authored and presented by Dr. Edward Sri, When You Pray also features Fr. Jacques Philippe, Fr. Josh Johnson, Fr. Gregory Pine, Sister Josephine Garrett, Fr. Donald Haggerty, and Sister Maris Stella.
Jesus' Words to Mother Teresa (Quotation 1)
You have become my Spouse for my Love – you have come to India for Me. The thirst you had for souls brough you so far – Are you afraid to take one more step for your Spouse – for souls? – Is your generosity grown cold? – am I second to you? You did not die for souls – that is why you don't care what happens to them. – Your heart was never drowned in sorrow as was My Mother's. We both gave our all for souls – and you?
Jesus' Words to Mother Teresa (Quotation 2)
You have been always saying "Do with me whatever you wish" Now I want to act. Let me do it, my little spouse, my own little one. Do not fear, I shall be with you always. You will suffer and you suffer now. Let me act. Refuse me not. Trust me lovingly. Trust me blindly. Wilt thou refuse?
Mother Teresa responded, "You know I'm ready, Lord. I go at a moment's notice.


3 Ways to Grow in Trust and Surrender
Name your fears.
Humbly admit your fears to God. Talk to Him about those fears and do not pretend they do not exist.
Remember that "God is with you."
God says to us, "I will be with you to help you do what you cannot do on your own."
Practice surrendering to God's will.
Each day practice surrendering to God's will in small ways. Look for the ways in which God is inviting you to sacrifice, serve, deny yourself, forgive, etc. Surrender to God in these things.
Upcoming Events with Dr. Sri
Sept 29- St. Gabriel Catholic Church Marriage Forum – Colorado Springs CO
Sept 30 – Archdiocese of Philadelphia Eucharistic Congress – Doylestown, PA
Oct 13-15 – Leaders Conference – Malta
Nov 12-20 – Holy Land Pilgrimage
Dec 6-7 – Immaculate Conception Parish – Columbus OH
Dec 8-10 – Immaculate Conceptions Men's Retreat – Malvern PA
Jan 1-5 – SEEK Conference, St. Louis MO
Jan 12-13 – Diocese of Evansville Eucharistic Congress – Evansville IN
Jan 18-28 – Holy Land Pilgrimage
Feb 15 – St. Rita Parish Mission – Wellington FL
Feb 16-17 – Archdiocese of St. Louis Men's Conference – St. Louis MO
Feb 21 – St. Anna's Catholic Church – Parish Lenten Mission – Monroe GA
Feb 22 – Holy Trinity Catholic Church – Parish Lenten Mission – Peachtree City GA
Mar 1-2 – Annual Diocesan Conference – Laredo TX
Mar 8-9 – Catholic Men's Conference of Maryland – Baltimore MD
Mar 13-14 – St. Michael Catholic Church Parish Mission – St. Michael MN
Mar 15 – Bishop Lucker Lecture for Diocese of New Ulm – Redwood Falls MN
Mar 20-21 – St. Louis Catholic Church Parish Mission – Miami FL
Apr 5-6 – Diocese of Charleston Eucharistic Congress – Columbia SC
Apr 19-20 – Diocesan Eucharistic Congress – Altoona-Johnstown PA
Aug 17 – Discipleship Conference – Oklahoma City OK
Aug 23-24 – Diocesan Faith Formation Conference – Tulsa OK
Oct 3 – Diocese of Harrisburg Annual Priest Workshop – Hunt Valley MD
Resources
Visit Dr. Sri's website at www.edwardsri.com and to book online events with Dr. Sri email events.edwardsri@gmail.com
Find more of Dr. Sri's episodes at www.ascensionpress.com/allthingscatholic
Ascension is pleased to offer our new and improved online bible study programs and sacramental preparation programs digitally to help you minister with flexibility. Go to www.ascensionpress.com to view all our offerings
---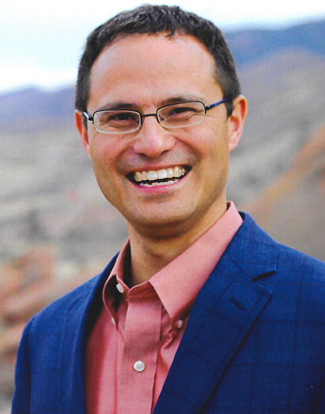 Dr. Edward Sri is a theologian, well-known Catholic speaker, and author of several best-selling books. His work with Ascension includes study programs such as A Biblical Walk Through the Mass, No Greater Love: A Biblical Walk Through Christ's Passion and Mary: A Biblical Walk with the Blessed Mother. Several of Dr. Sri's programs were filmed on-site in the Holy Land, and feature immersive video explorations of the sacred sites where Jesus, Mary, and the Apostles lived and died.
Dr. Sri is the host of the acclaimed Ascension podcast All Things Catholic with Dr. Edward Sri. Together with Curtis Martin, Dr. Sri is a founding leader of the Fellowship of Catholic University Students (FOCUS), of which he serves as senior vice president of Apostolic Outreach.
Dr. Sri lives with his wife Beth and their children in Colorado.