The architecture of a Catholic church is not random, it's meant to share the story of our faith. In this special episode, Dr. Sri joins us from the Basilica of St. John Lateran in Rome to teach us how to read a Catholic church. Using this historic Basilica as an example, Dr. Sri helps us understand and appreciate the rich theological meaning behind its architecture.
Snippet from the Show


Snippet of the Show
"Catholic churches are theology in stone, mosaics, and glass. The very architecture of our churches is meant to share a story."
---
Shownotes
Sept. 18-26, 2021

Are you longing to be on pilgrimage again? Do you miss being able to travel?
I am thrilled to announce I will be leading my Rome Pilgrimage September 18–26, 2021. After 15 months of international lockdowns, I'm excited that Rome has been welcoming international pilgrims again. Click here for more information about the pilgrimage.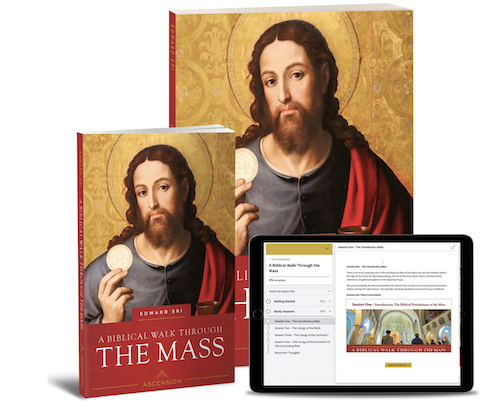 After a decade of helping Catholics understand the Mass, A Bible Walk Through the Mass has been refilmed for a 10th anniversary edition!
Join this five-part program for an exciting tour of the Liturgy and its biblical roots. You will come to understand the profound significance of what we say and do at every Mass—and you will see its words and gestures in a new light, helping to deepen your participation in the Sacred Liturgy.
In this study, Catholics will…
Learn the biblical background to the words, prayers, and gestures of the Liturgy and become more deeply enriched by its profound mystery
Discover the relationship between the Mass and Christ's sacrifice on Calvary
Explore the three key aspects of the Mass as Sacrifice, Real Presence, and Holy Communion
Gain helpful insights for getting the most out of every Mass
And much more!
New features of this 10th anniversary edition of A Biblical Walk Through the Mass include:
Video footage of a Mass celebrated at the Cathedral Basilica of Saints Peter and Paul in Philadelphia that is woven throughout the series
A combined Leader's Guide and Student Workbook that includes the study question responses
New insights from Dr. Sri


Resources
Visit Dr. Sri's website at www.edwardsri.com and to book online events with Dr. Sri email events.edwardsri@gmail.com
Find more of Dr. Sri's episodes at ascensionpress.com/allthingscatholic
Ascension is pleased to offer our new and improved online bible study programs and sacramental preparation programs digitally to help you minister with flexibility. Go to ascensionpress.com to view all our offerings
---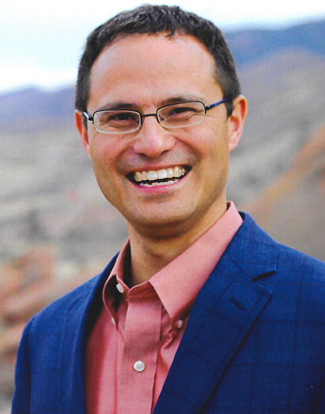 Dr. Edward Sri is a theologian, well-known Catholic speaker, and author of several best-selling books. His work with Ascension includes study programs such as A Biblical Walk Through the Mass, No Greater Love: A Biblical Walk Through Christ's Passion and Mary: A Biblical Walk with the Blessed Mother. Several of Dr. Sri's programs were filmed on-site in the Holy Land, and feature immersive video explorations of the sacred sites where Jesus, Mary, and the Apostles lived and died.
Dr. Sri is the host of the acclaimed Ascension podcast All Things Catholic with Dr. Edward Sri. Together with Curtis Martin, Dr. Sri is a founding leader of the Fellowship of Catholic University Students (FOCUS), of which he serves as senior vice president of Apostolic Outreach.
Dr. Sri lives with his wife Beth and their children in Colorado.