Distracted during Mass? Focusing on the Liturgy of the Word during Mass can be difficult, especially when you have pressing issues on your mind. To help focus on God's voice in the scriptures, Dr. Sri shares three practical ways we can prepare our hearts for the liturgy of the word.
Text ALLTHINGSCATHOLIC to 33-777 for weekly shownotes sent to your inbox.
Snippet from the Show


"Every time you go to Mass, there's a personal word that God has for you. Are you welcoming it into your life?"
---
Shownotes
The Israelites and Mount Sinai
Have you ever thought about how the Israelites got the 10 Commandments? Sure we all know the story: God meets with Moses on Mount Sinai and Moses delivers them to the people. But what we don't realize is that God actually gave the 10 Commandments to the people first, before meeting with Moses. God actually asked Moses to get the people ready to hear his voice, and when he spoke to them, he made sure to use the word "thou" at the start of each commandment.
This is extremely important because "thou" is not used as a second person plural, it's second person singular. In other words, God is not addressing a crowd or group of people, he is addressing a specific person, namely, every Israelite gathered to hear his voice. He is speaking directly to each person, and calling them towards holiness in a personal and specific way. And the same happens in the Liturgy at Mass.
God is Speaking to You During Mass
During the liturgy of the word, which are the readings said before the Homily during Mass, God is speaking directly to you. This is why a certain passage in the bible or said at Mass may resonate a certain way with you, but hit a different meaning to the person sitting next to you. Just like the Israelites, God is calling us by name and speaking to us exactly what we need to hear.
The Role of a Lector
Have you ever done the readings at Mass? Most people think that this is just a job they fill because they need the readings to be spoken, however there's a whole symbolism behind being a lector that makes this one of the most important and sacred duties of the laity during Mass. During Mass, God uses the lector as an instrument to communicate his word. This lector is used to move and inspire people's hearts in the Word of God, and to speak personally to each individual at the Mass. Even further, when someone agrees to be the lector at Mass, they are loaning God their voice: what a profound opportunity!
Preparing for the Liturgy
Did you know that the Israelites consecrated themselves for three days in preparation of hearing God speak to them? They took time for sacred preparation, and we should too. We can't just drive up to Mass and expect to hear God's voice, we must prepare. Here are three levels of preparation we can use to hear God's voice in the Liturgy of the Word:
Remote Preparation: something you can do on Sunday morning, or the day before Mass

Take time to look at and read the readings for Mass (if you're too busy to read through all three, at least try to do the Gospel reading)
Bonus Prep: Pray before, during, and after reading the selected readings

Proximate Preparation: while on your way to Mass

Eliminate distractions during your commute (turn the radio off and enter into silence, preparing your heart for the Holy Mass)
Bonus Prep: Pray on your way or talk about the readings before you hear them in Mass

Immediate Preparation: things you can do at Mass

Try to show up early and be present during Mass
Bonus Prep: Use your time at the church before Mass to pray, asking God to help you hear his voice in the liturgy
Resources
Visit Dr. Sri's website at https://edwardsri.com/
Subscribe to our show by texting "allthingscatholic" to 33-777
Find more of Dr. Sri's episodes at ascensionpress.com/allthingscatholic
Email Dr. Sri at info.edwardsri@gmail.com
Ascension is pleased that our Catholic Community is starting to come Together Again — at our parishes, with Jesus in the Eucharist, or in small group settings where you can share and live in Christ. We invite you to explore our many resources and programs to help us all come together again.
---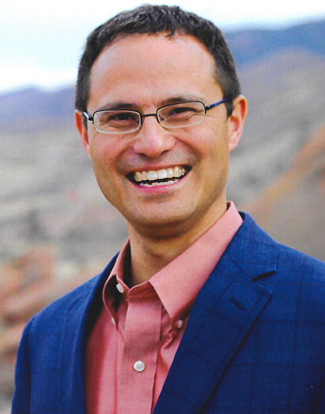 Dr. Edward Sri is a theologian, well-known Catholic speaker, and author of several best-selling books. His work with Ascension includes study programs such as A Biblical Walk Through the Mass, No Greater Love: A Biblical Walk Through Christ's Passion and Mary: A Biblical Walk with the Blessed Mother. Several of Dr. Sri's programs were filmed on-site in the Holy Land, and feature immersive video explorations of the sacred sites where Jesus, Mary, and the Apostles lived and died.
Dr. Sri is the host of the acclaimed Ascension podcast All Things Catholic with Dr. Edward Sri. Together with Curtis Martin, Dr. Sri is a founding leader of the Fellowship of Catholic University Students (FOCUS), of which he serves as senior vice president of Apostolic Outreach.
Dr. Sri lives with his wife Beth and their children in Colorado.