Did you know God likes certain aromas and smells? It's not the literal smell that finds favor with God, but the meaning behind the smell. For example, the smell of incense represents prayer going up to heaven, which God loves.

Jeff breaks down the four favorite smells of God in today's episode: prayer, repentance, kerygma, and loving sacrifice.

Do you have comments or questions for Jeff? Use the comment box below, or email Jeff at thejeffcavinsshow@ascensionpress.com. You may hear your question or comment in an upcoming podcast episode!

Snippet from the Show

"God commanded the priests of Israel to continually burn aromatic incense … but it wasn't simply the fragrance itself that pleased God, but what it represented: the constant prayers of his people."
SHOWNOTES

The Smell of Prayer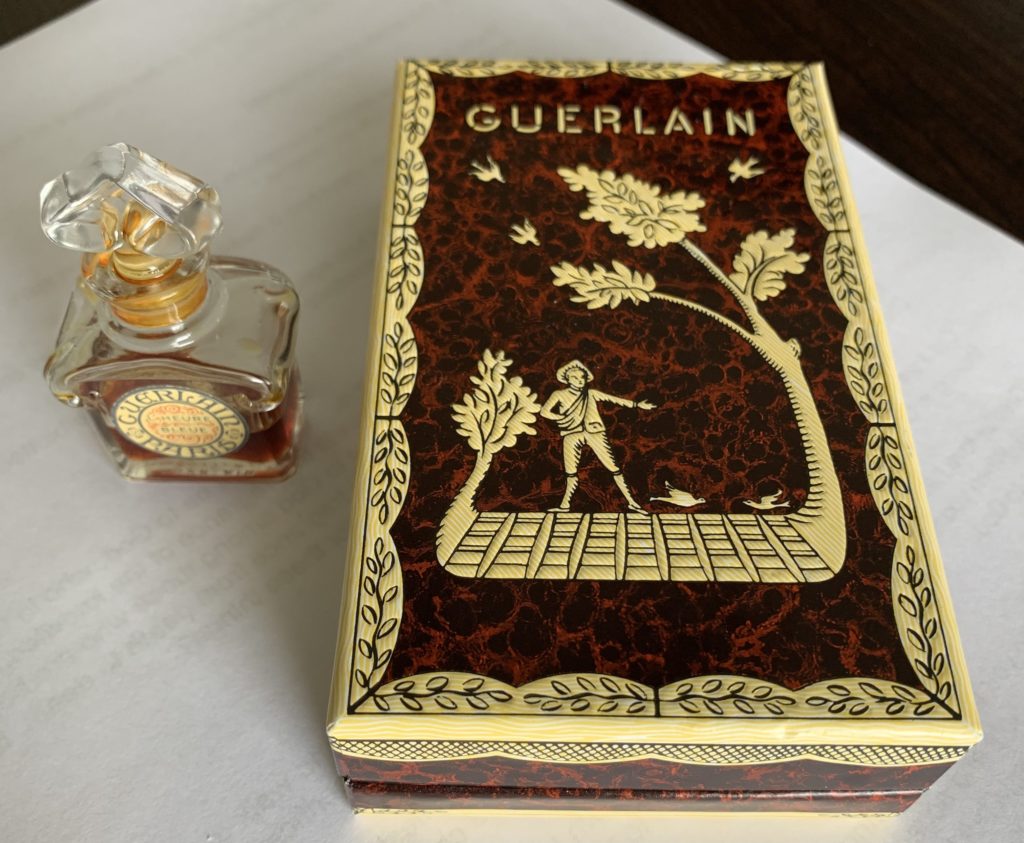 Various kinds of sacrifices in the Old Testament
1. Burnt Offering
2. Peace Offerings
3. Sin Offering:
4. Grain Offering
5. Guilt Offering: Make reparation for sin.

Incense is representative of the prayers of Israel, and thus they have a certain scent to God.

Numbers 15:1 – The LORD said to Moses, "Say to the people of Israel, When you come into the land you are to inhabit, which I give you, and you offer to the LORD from the herd or from the flock an offering by fire or a burnt offering or a sacrifice, to fulfil a vow or as a freewill offering or at your appointed feasts, to make a pleasing odor to the LORD, then he who brings his offering shall offer to the LORD a cereal offering of a tenth of an ephah of fine flour, mixed with a fourth of a hin of oil; and wine for the drink offering, a fourth of a hin, you shall prepare with the burnt offering, or for the sacrifice, for each lamb. Or for a ram, you shall prepare for a cereal offering two tenths of an ephah of fine flour mixed with a third of a hin of oil; and for the drink offering you shall offer a third of a hin of wine, a pleasing odor to the LORD. And when you prepare a bull for a burnt offering, or for a sacrifice, to fulfil a vow, or for peace offerings to the LORD, then one shall offer with the bull a cereal offering of three tenths of an ephah of fine flour, mixed with half a hin of oil, and you shall offer for the drink offering half a hin of wine, as an offering by fire, a pleasing odor to the LORD.

Psalm 141:2 – "Let my prayer be counted as incense before thee, and the lifting up of my hands as an evening sacrifice!"

Observe that when Zacharias was executing his office as priest, he entered into the temple to burn incense. Not without significance is the fact that "the whole multitude of the people were praying outside at the hour of incense" (Luke 1:9-10).

Revelation 5:8-12 – "And when he had taken the scroll, the four living creatures and the twenty-four elders fell down before the Lamb, each holding a harp, and with golden bowls full of incense, which are the prayers of the saints; and they sang a new song, saying, "Worthy art thou to take the scroll and to open its seals, for thou wast slain and by thy blood didst ransom men for God from every tribe and tongue and people and nation, and hast made them a kingdom and priests to our God, and they shall reign on earth." Then I looked, and I heard around the throne and the living creatures and the elders the voice of many angels, numbering myriads of myriads and thousands of thousands, saying with a loud voice, "Worthy is the Lamb who was slain, to receive power and wealth and wisdom and might and honor and glory and blessing!"

Exodus 30 – God commands an altar of incense for the tabernacle and a recipe.

Exodus 30:34-38; 37:29 – And the LORD said unto Moses, Take unto yourself sweet spices, stacte, and onycha, and galbanum; these sweet spices with pure frankincense: of each shall there be a like weight: And you shall make it a perfume, a confection after the art of the apothecary, tempered together [salted], pure and holy: And you shall beat some of it very small, and put of it before the testimony in the tabernacle of the congregation, where I will meet with you: it shall be unto you most holy. And as for the perfume which you shall make, you shall not make to yourselves according to the composition thereof: it shall be unto you holy for the LORD. Whosoever shall make like unto it, to enjoy the smell thereof, shall even be cut off from his people.
The Smell of Repentance

Psalm 51:17 – "The sacrifice acceptable to God is a broken spirit; a broken and contrite heart, O God, thou wilt not despise."

If you have children, think about how it makes you feel when they come to repentance. It's refreshing!

Acts 3:19 – Repent therefore, and turn again, that your sins may be blotted out, that times of refreshing may come from the presence of the Lord,

The Smell of the Kerygma

In 2 Corinthians 2:14–16, the apostle Paul says, "But thanks be to God, who in Christ always leads us in triumph, and through us spreads the fragrance of the knowledge of him everywhere. For we are the aroma of Christ to God among those who are being saved and among those who are perishing, to one a fragrance from death to death, to the other a fragrance from life to life. Who is sufficient for these things?"

Truth smells good to God!

The Smell of Loving Sacrifice!

Eph. 5:1-2 Therefore be imitators of God, as beloved children. And walk in love, as Christ loved us and gave himself up for us, a fragrant offering and sacrifice to God.

Col 1:24 "Now I rejoice in my sufferings for your sake, and in my flesh I complete what is lacking in Christ's afflictions for the sake of his body, that is, the church."

"Greater love has no one than this, that someone lay down his life for his friends" (John 15:13). When you sacrifice as Christ and join yourself to him, you are a beautiful fragrance to God.

Conclusion

Romans 12:1-2 "I appeal to you therefore, brethren, by the mercies of God, to present your bodies as a living sacrifice, holy and acceptable to God, which is your spiritual worship. 2 Do not be conformed to this world but be transformed by the renewal of your mind, that you may prove what is the will of God, what is good and acceptable and perfect."

Offer Free Samples of the Knowledge of God to everyone!

Resources from the show
Connect with Jeff