The difference between "good" and "fine" can have a big impact on how we view God.
When someone says, "it's fine" they often mean, "I will grit my teeth and accept this, but below the surface I'm harboring a lot of resentment."
God is good, but we often think of him as fine. We gloss over the cliche "God is good, all the time. All the time, God is good," but it wasn't always so widely accepted. In Story of a Soul, St. Therese always refers to God as the Good God. She did this in response to Jansenism, the idea that we have to earn God's approval through our own merit.
But we don't have to do anything to earn God's love, because he is good, not just fine. Take ten minutes of prayer today to reflect on God's goodness.
Snippet from the Show
The idea that we've got to earn God's approval by doing things is a low view of human nature, and a really low view of God. God is good, he's not just fine.
---
Meet Your Host, Colin MacIver: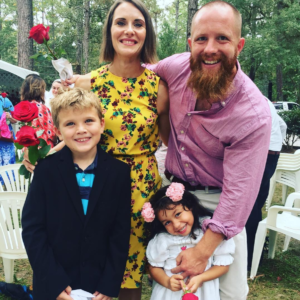 Colin is an enthusiastic transplant to vibrant Louisiana, where he lives with his beautiful wife Aimee and two energetic children, Leo and Zélie. His juggling act involves being a husband, a dad, a teacher, a youth minister, a musician and a national Ascension content creator and trainer.
In his spare time, he eats too many crawfish, savors king cake, plays one-on-one kickball with his son, and tries, for the life of him, to properly load the dishwasher.