Have you ever been accused by friends, family, or acquaintances of being judgmental or intolerant because you believe that some things are right and some things are wrong? Try this response tactic to flip the conversation around and start challenging the relativism that pervades today's culture.
Snippet from the Show
"When someone accuses you of intolerance, don't be afraid to push back and start asking questions. If you let the other person do the explaining, it will become clearer and clearer that relativism is completely illogical, and he or she might start wondering if there's a better lens through which to view reality."
---
---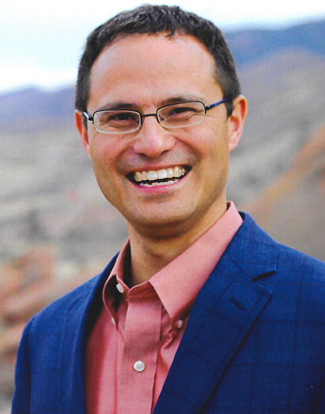 Dr. Edward Sri is a theologian, well-known Catholic speaker, and author of several best-selling books. His work with Ascension includes study programs such as A Biblical Walk Through the Mass, No Greater Love: A Biblical Walk Through Christ's Passion and Mary: A Biblical Walk with the Blessed Mother. Several of Dr. Sri's programs were filmed on-site in the Holy Land, and feature immersive video explorations of the sacred sites where Jesus, Mary, and the Apostles lived and died.
Dr. Sri is the host of the acclaimed Ascension podcast All Things Catholic with Dr. Edward Sri. Together with Curtis Martin, Dr. Sri is a founding leader of the Fellowship of Catholic University Students (FOCUS), of which he serves as senior vice president of Apostolic Outreach.
Dr. Sri lives with his wife Beth and their children in Colorado.