Does peace seem especially illusive this time of year? Amidst the business of the season with shopping, cooking, baking, hosting and more, how are we supposed to find peace? Danielle shares six ideas to find peace during this Advent season.
Snippet from the Show
We all need to take a moment away from being "Martha's" and be like Mary sitting at the feet of Jesus.
---
Shownotes
To go beyond the podcast, join us at the Girlfriends Community, an encouraging and supportive online community for Catholic women from all walks of life.
1. Screen your influences.
Pay attention to the kind of news, entertainment, commercials and social media you take in each day. How are they affecting you and how do you feel this time of year? Remove anything that causes anxiety or stress.
2. Read Scripture.
You might decide to read a few chapters of the Gospel of Luke (or join us at GirlfriendsCommunity.com where we are reading a chapter every day!). Or maybe you want to read and memorize a small passage that has special meaning for you. You will find peace when you rest in God's Word.
3. Go to confession.
Even if you have been avoiding it (or especially if you are avoiding it)! Find a way to go to the sacrament of reconciliation and prepare your heart for Christmas.
4. Say no to something.
You don't owe other people your time, energy and attention if they are detracting from your sense of peace this time of year. Say no to something that is stressing you out or causing anxiety in any way.
5. Nurture your marriage.
It can be easy to neglect our closest relationships during this busy time of year. Be deliberate about spending time with your husband (or other close relationship) and enjoy the peace that you will have between you.
6. Be still.
Your inner Martha is probably extra busy these days, but don't forget about Mary! Make some time each day to just BE and nurture your own sense of inner peace.
Listener Question (32:23)
Song of the Week
This week's song is Be Still by Luke Spehar. What a lovely reminder for Advent!
---
ANNOUNCEMENTS
Join our Girlfriends Podcast Facebook group!
To go beyond the podcast, join us at the Girlfriends Community, an encouraging and supportive online community for Catholic women from all walks of life.
RETREAT
You're Worth It! A Retreat for Women
Find out more about bringing this unique event for women to your parish, group, or community. Read more and request more information here.
Or find out more about having me come speak at your parish or conference.
CONTACT
Email Danielle Bean
Rate and Review Girlfriends in iTunes
Leave voice feedback
Girlfriends on Facebook, Danielle Bean on Facebook, Twitter, Instagram, and Voxer
---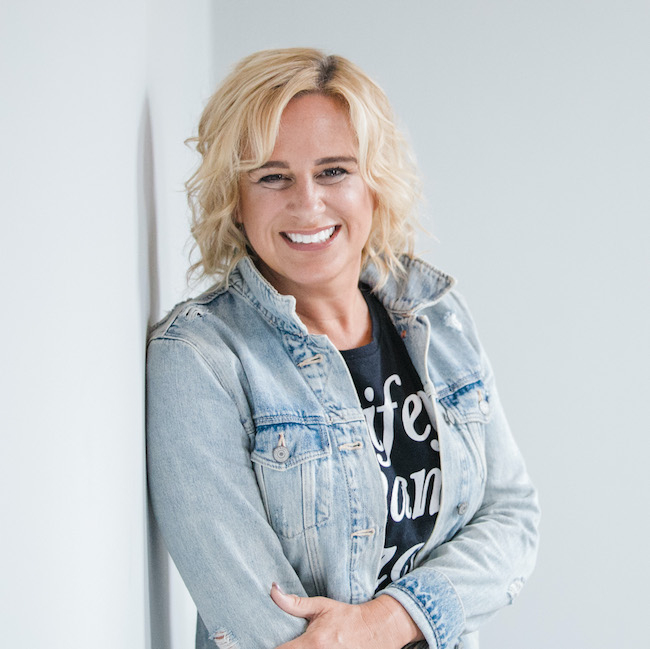 Meet Your Host:
Danielle Bean
A writer, speaker, wife, and mother, Danielle helps women from all walks of life discover their dignity and worth so they can find peace, balance, and joy in family living. Danielle has been married to her husband Dan for 28 years, and together they have eight amazing children.
Danielle is host of The Gist, a talk show for women on CatholicTV, and author of several books, including You Are Enough: What Women of the Bible Teach You About Your Mission and Worth and Momnipotent: The Not-so Perfect Guide to Catholic Motherhood, as well as her latest book, Whisper: Finding God in the Everyday.